Our vegetables are protected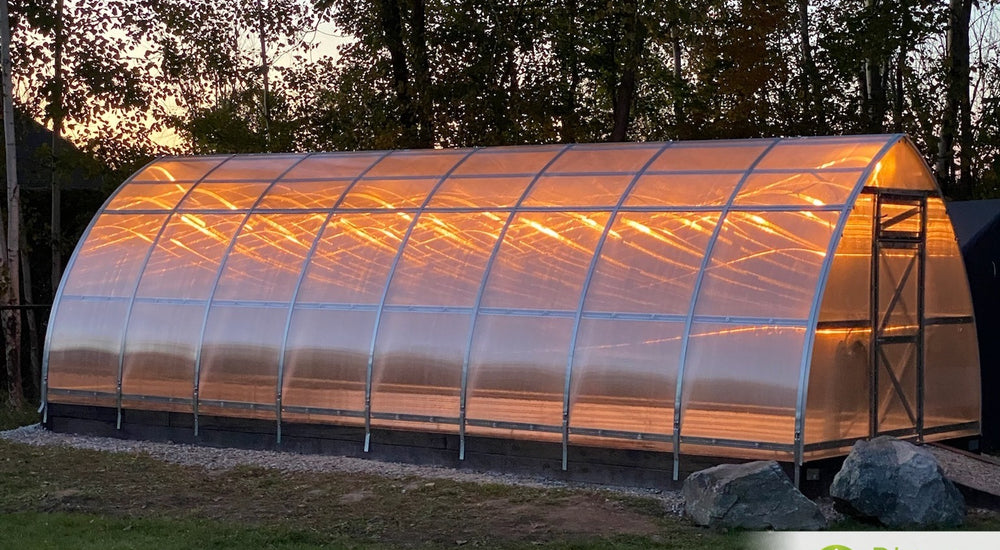 What do you grow in your greenhouse?
We grow tomatoes, cucumbers, broccoli, peppers, lettuce, beets, beans, squash, pumpkins, watermelon, celery, and jalapeños.

What other brands did you consider before deciding to go with a Planta Greenhouse?
I looked at several models but Planta greenhouse was the only one I felt could withstand our Canadian wild weather.

How was your online shopping experience like buying from Planta Greenhouses?
It was very easy; we picked the greenhouse we wanted and the accessories.

How did this greenhouse change your gardening experience?
Planta Greenhouse is extending our growing season by approximately 2 months, our vegetables are protected and are not being eaten by animals.

What's your favourite thing about the greenhouse?
Fresh vegetables are not being eaten by animals; it is very therapeutic sitting in there!