It's spacious and withstands the 80mph winds we get here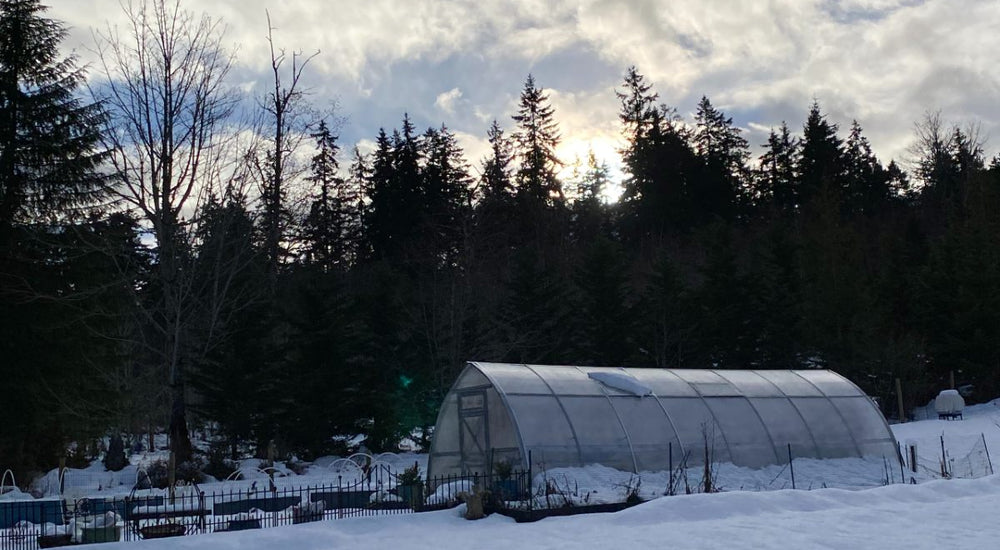 What do you grow in your greenhouse?
So far I've used it to start a variety of vegetable and flower seedlings, I also have some fuchsias in it.
How did this greenhouse change your growing season?
I'm new to the area, but it is allowing me to start the season a few months earlier. It's not heated - if it were, I could probably grow all year. We just got it assembled last year, so haven't had a lot of time to try growing plants inside the greenhouse.
How was your experience buying from Planta Greenhouses?
Excellent - super customer service/advice on assembling it.
What's your favourite thing about your Planta Greenhouse?
It's spacious and withstands the 80mph winds we get here - and also snow.
What do you want to say to a person considering buying a Planta Greenhouse?
It's a great value for money. Assembly isn't hard- anyone can probably do it - just follow the instructions and call customer support if you have questions. It's just lots of tiny screws and nuts to install it - nothing very difficult.
What year did you install this greenhouse?
2021

Any other comments?
I was very impressed how the greenhouse stood up to the recent snowstorms - with the holidays, etc. I just couldn't get myself out there to pull the snow off the sides of it and it came through fine. You can see in the picture that there was approx a 4" snow layer on the entire greenhouse - it was fine with all the weight and came through unscathed.