I'm amazed at how weather proof the 26' Sungrow is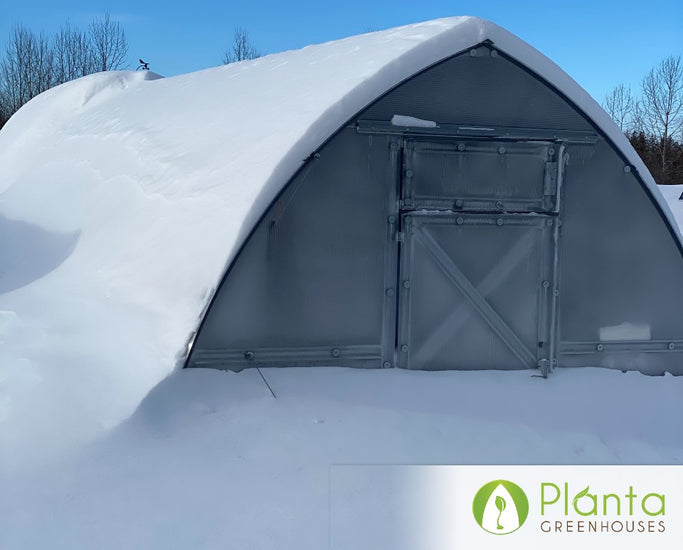 What do you grow in your greenhouse?
Flowers in spring and tomatoes and peppers in the summer
How did this greenhouse change your growing season?
Allowed us to start much earlier in spring and to continue growing all summer
How was your experience buying from Planta Greenhouses?
Excellent service, technical advice and quick shipping.
What's your favourite thing about your Planta Greenhouse?
It's a well insulated and sturdy structure.
What do you want to say to a person considering buying a Planta Greenhouse?
Be prepared for a somewhat long, but straight forward build process. Well worth it in the end.
What year did you install this greenhouse?
2021

Any other comments?
I'm amazed at how weather proof the 26' Sungrow is. We've had 3 feet of snow this winter, and while the greenhouse is buried, it's holding up just fine.
I look forward to some of the upgrades you're looking at, in regards to the door and seal design. The current design works good, but I look forward to improving the door function and seal.