A private little heaven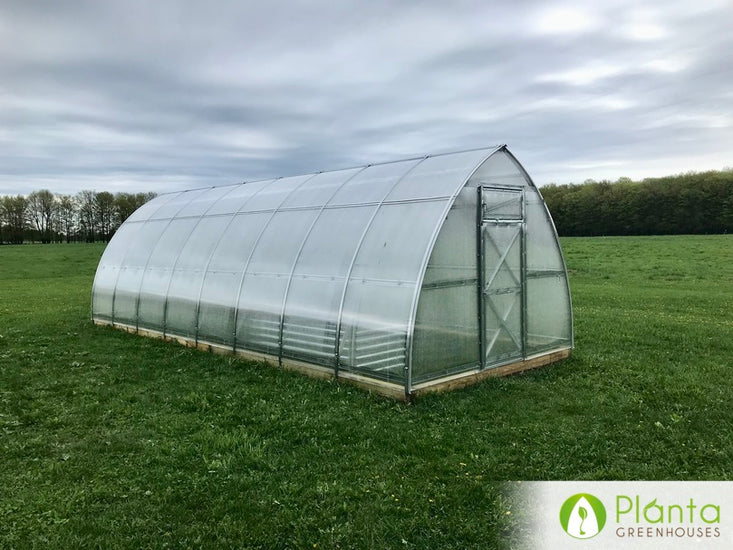 What made you get a Planta Greenhouse?
I was looking for a sturdy greenhouse that would hold up to our heavy snowfall and exposed wind. After doing much research and talking to a Planta representative I felt the Sungrow 26 would fit our needs.

What competitors did you consider before purchasing from Planta Greenhouses?
I researched everything on the internet and was even thinking about a hoop house. The Sungrow was the only greenhouse that I felt would be a good investment for my environment.

Why did you choose to buy from Planta Greenhouses?
Planta had a lot of information and videos online that made me feel I knew what I was buying and the Planta representative answered all of my questions and made me feel confident with this purchase.

What do you grow inside your greenhouse?
We have tomatoes, green peppers, beans, cucumbers, and spices.

How did your Planta Greenhouse improve your gardening experience?
We can start our growing season much earlier and make it last longer. It's so nice to have some control over the environment of your garden. On cool days we can close the doors and on hot days we can open the doors.

What was your experience like buying from Planta Greenhouses?
The buying experience could not have been better. Everything was delivered on time and was received undamaged.

What's your favourite thing about the Planta Greenhouse?
Having a controlled environment that becomes your private little heaven.

What would you say to a person considering purchasing a Planta Greenhouse?
It would be money well spent. This is a good product that will last many years and is well-designed and sturdy.

Anything else you'd like to add?
We couldn't be happier with our purchase. We are so glad that there is a company making such a high-quality product for this use.