The Planta Greenhouse made growing so much better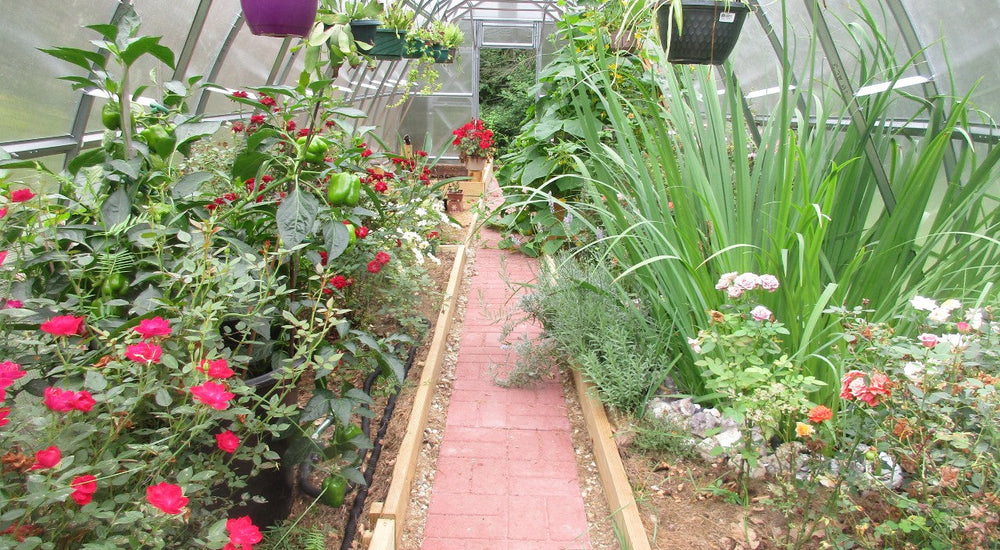 What do you grow in your greenhouse?
I grow heirloom tomatoes and peppers. I also have miniature roses and lavender plants that winter over inside the greenhouse. The lavender plants are over 6 years old and some of the miniature roses are over 30 years old.
How did this greenhouse change your growing season?
The Planta Greenhouse made growing so much better, without worrying about the stability of the greenhouse. I grew Boston Pickling Cucumbers that grew over 7 feet tall and had a bumper crop of small cukes, which were very prolific.
How was your experience buying from Planta Greenhouses?
Everyone at Planta Greenhouses was very kind and helpful. I lost my old greenhouse to the December storm of 2020, and couldn't find a similar size greenhouse until I found the Planta Greenhouse company. It was just what I was looking for at half the cost of anything else I could find. They let me pay 1/3rd down for my 10x32' model, and then two more installments over the winter. When spring arrived, they contacted me as to the shipping date, and everything came in great condition.
What's your favourite thing about your Planta Greenhouse?
I love the beauty of it. It's designed to last, with heavy polycarbonate panels and galvanized steel. I also enjoy the angles of the greenhouse, which allows the snow to slide off easily.
What do you want to say to a person considering buying a Planta Greenhouse?
You will have your greenhouse for life.
What year did you install this greenhouse?
2021

Any other comments?
I look forward to an awesome 2022 summer in my new greenhouse!