My Greenhouse Survived a small tornado!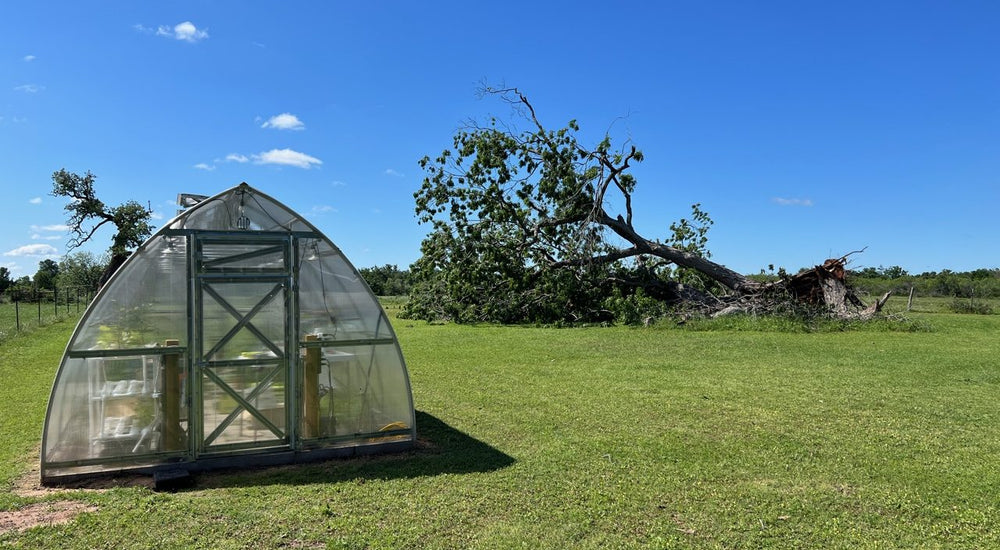 Hey Guys!
Here's a shout-out to you for making a great product and for me installing it well!!! ;-) LOL
We had a small tornado come through our property yesterday!
It ripped out the biggest tree on our property!
It also picked up a 12' x 24' shed, moved it over a barbed wire fence, and dropped it 50 yards away; then, it kept throwing debris everywhere!
I'm happy to report our 32' Sungrow with 8 Auto Windows stood strong! My windows were not locked either since I was not expecting a storm!
Great Job, and Well Done, Planta!
Take care,
Jeremy Renaud in TX