Less watering and weeding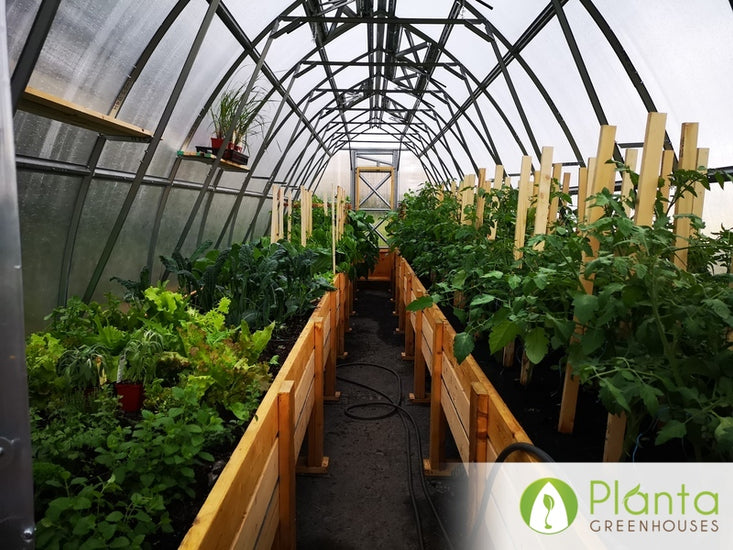 What do you grow in your greenhouse?
We grow tomatoes, peppers, cucumbers, zucchini, cantaloupe, watermelon, an infinite number of herbs, lettuce and so much more.

What other brands did you consider before deciding to go with a Planta Greenhouse?
There are many other brands, but none was as simple and as sold and well-built, and locally available as Planta. On the other hand, equivalent systems usually are on the much pricier side and do not offer quality.

How was your online shopping experience like buying from Planta Greenhouses?
Great, there was no issue, and simple straight forward.

How did this greenhouse change your gardening experience?
We did a complex installation due to our northern cold weather challenge. But in short, multiple factors increased our capability and reliance on garden produce. We have many automatic windows opening when temperatures rise, and everything is covered with cloth mesh reducing the amount of watering needed and eliminating weeding.

What's your favourite thing about the greenhouse?
The packaging is excellent, the versatility and infinite options to adapt and install, and especially the fact that it comes with the polycarbonate membrane and all parts and pieces needed to match different methods of installation. The membrane does reduce the amount of UV radiation and light in general is diffracted, it is excellent in reducing burning sunlight to plants and improves temperature control.