We spend lots of time in both of our greenhouses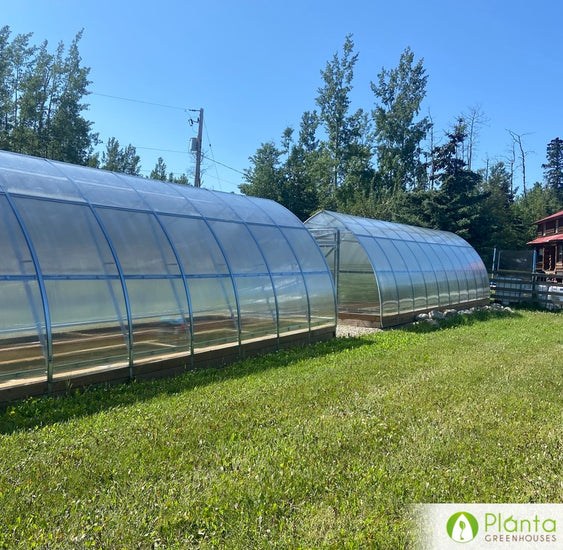 What do you grow in your greenhouse?
Vegetables is what we grow in our greenhouses. We have tomatoes and peppers growing in the summer and plan to grow fall crops of spinach, kale, and lettuce.

What other brands did you consider before deciding to go with a Planta Greenhouse?
We briefly looked at some commercial greenhouses and then found Planta and liked how many different models there were to choose from.

How was your online shopping experience like buying from Planta Greenhouses?
It was very easy and convenient.

How did this greenhouse change your gardening experience?
It has greatly extended our growing season as we are in Northern BC as well as creating a great environment for us to enjoy. We spend lots of time in both of our greenhouses.

What's your favourite thing about the greenhouse?
They have such a professional and finished look that compliments the rest of the garden and surrounding area. We are always getting compliments on them.