If gardening is your passion then make the investment!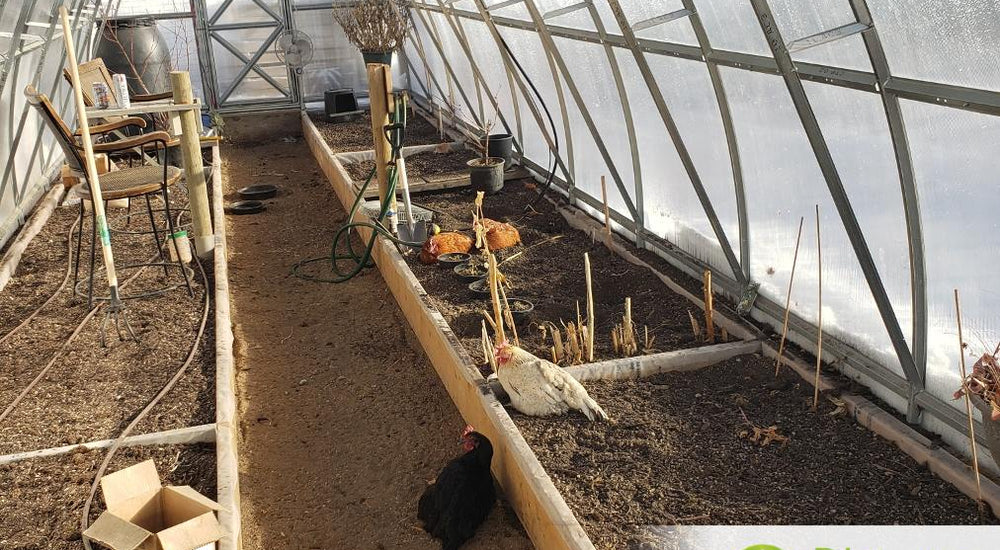 What do you grow in your greenhouse?
We are just experimenting still but had great crops of tomatoes, cucumber, lettuce, spinach and cabbage. Also non- stop camomile in one section.
How did this greenhouse change your growing season?
The greenhouse had us harvesting lettuce and spinach into November!
How was your experience buying from Planta Greenhouses?
The buying process was simple and straight forward. It was easy to phone and talk to a person when I had questions.
What's your favourite thing about your Planta Greenhouse?
It is great to set chairs up inside and enjoy a glass of wine surrounded by your plants in the summer and in the winter when it warms up and you can watch your chickens enjoy a dirt bath in ground that is not frozen!
What do you want to say to a person considering buying a Planta Greenhouse?
If gardening is your passion then make the investment! It was worth it for us!
What year did you install this greenhouse?
Summer 2021

Any other comments?
We just carry the chickens over for the 'Spa Treatment' and return them to their coop for bedtime. This was an added bonus of our greenhouse we didn't expect. We will be stopping their treatments in early March and give a shot at planting when the greenhouse starts staying warm. It will be our first spring with the greenhouse and we are very exited!