I can relax and enjoy the plants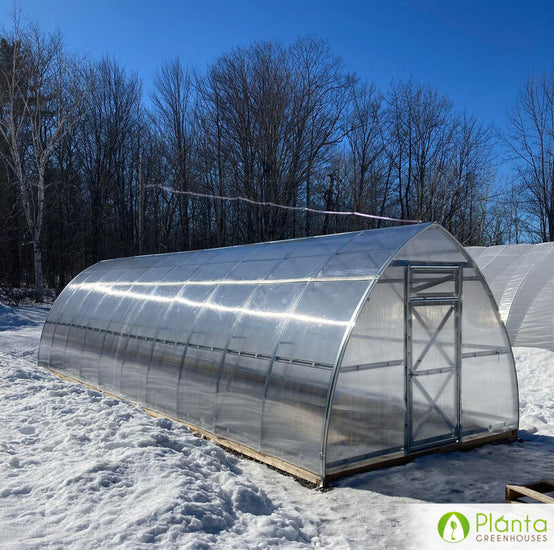 What made you get a Planta Greenhouse?
I wanted a Greenhouse that was affordable for the size, good at retaining heat as well being able to handle the snow load and wind here in the U.S. Northeast.

What competitors did you consider before purchasing from Planta Greenhouses?
Climapod Greenhouses.

Why did you choose to buy from Planta Greenhouses?
The website was much clearer, there were instruction videos and the reviews were great.

What do you grow inside your greenhouse?
I use it for starting seedlings that supply our vegetable gardens and a plant nursery which includes perennials, shrubs and trees for eventual sale.

How did your Planta Greenhouse improve your gardening experience?
The Sungrow greenhouse has made starting my seedlings so much more enjoyable. Rather than making a mess in our home I can relax and enjoy the plants. They also benefit from having sunlight and a protected start to life.

What was your experience like buying from Planta Greenhouses?
Purchasing my Sungrow greenhouse was amazing. Some panels were damaged in transport and they were replaced incredibly fast through customer service. Everything in the kit was there.

What's your favourite thing about the Planta Greenhouse?
My favorite thing about the Planta Greenhouse is its sleek design and its ease of use with automatic window openers and doors on either end it's so easy to control the climate.

What would you say to a person considering purchasing a Planta Greenhouse?
I would say it's definitely worth the effort but do not underestimate the work required to build it (it took my friend and I who are both experienced in building tunnels on farms to figure it all out). Also to spend as much time and money as possible on leveling the foundation.

Anything else you'd like to add?
The instructional videos were incredibly helpful but could also be much, much better. They are what made building it possible but at the same time very frustrating at times when certain elements were over-explained but others were under-explained or the order wasn't correct.