Gardening is very therapeutic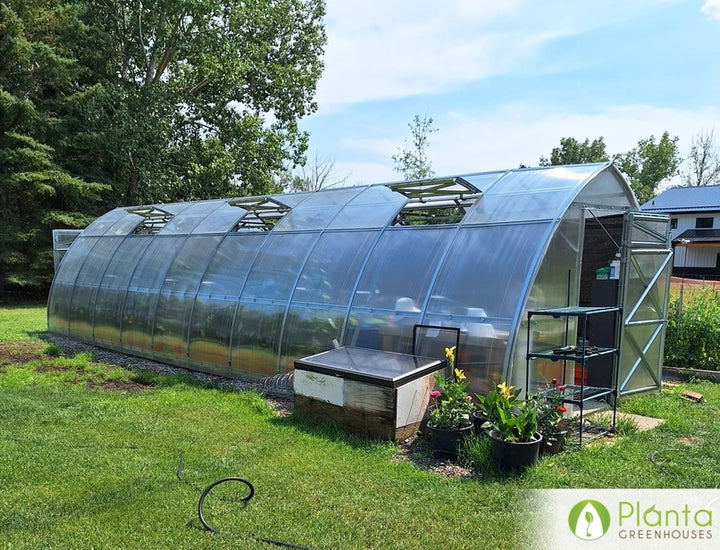 What do you grow in your greenhouse?
Cucumbers, various squash, tomatoes, herbs, flowers and watermelon. It's our first year, so we're still learning.

What other brands did you consider before deciding to go with a Planta Greenhouse?
I had a number of large windows and only considered a homemade version.

How was your online shopping experience like buying from Planta Greenhouses?
Very good, no issues.

How did this greenhouse change your gardening experience?
We're in Southern Alberta where the winters are long and cold. With the greenhouse, we hope to extend our growing season on both the front and back end.

What's your favorite thing about the greenhouse?
It's nice to putter away even when the weather isn't great. A greenhouse is very therapeutic in a day and age when electronics and screens are so prevalent.