I stood inside it in 100km/hr winds and it is solid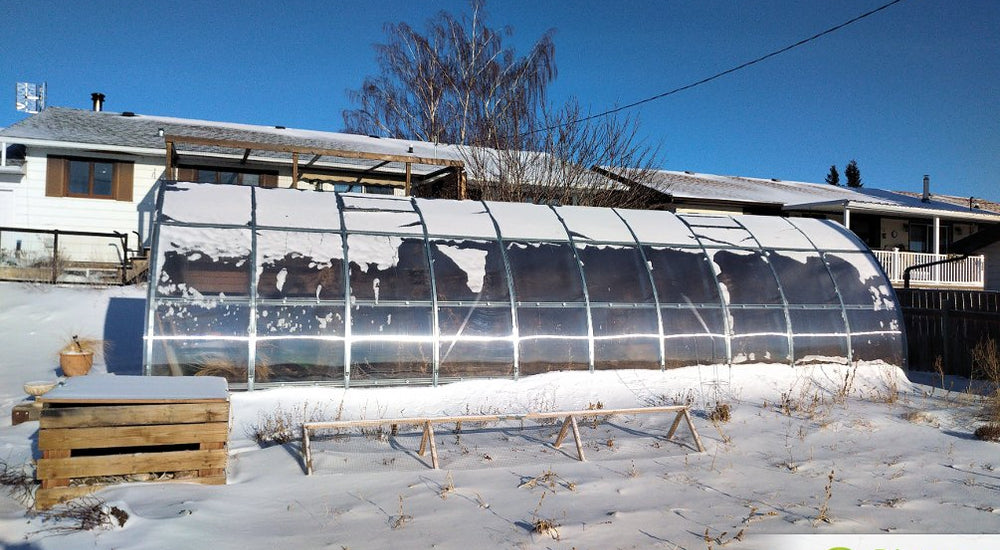 What do you grow in your greenhouse?
We grow tomatoes, herbs, eggplant (first time they've ever grown for us here!), peppers, cucumbers, strawberries, and have hanging baskets for the decks.
How did this greenhouse change your growing season?
In zone 3b, this gives us 1.5 months longer after the first frost. Planning to start things out there in February. Even in -25, with the sun out it is 10 degrees inside.
How was your experience buying from Planta Greenhouses?
Easy, called to check stock (due to covid), ordered online and it arrived in just over a week.
What's your favourite thing about your Planta Greenhouse?
The heat it makes and the neighbors always wanting to come over for a tour.
What do you want to say to a person considering buying a Planta Greenhouse?
I wish I had bought and built this ten years ago!
What year did you install this greenhouse?
2021
Any other comments?
Mine is the Sungrow 32' (just get the biggest you can and you won't regret not having bought the bigger one). I stood inside it in 100km/hr winds and it is solid. After sending pictures and talking about it, my friend north of Saskatoon bought one as well and built it by his house on the lake.