This is our 2nd Planta Greenhouse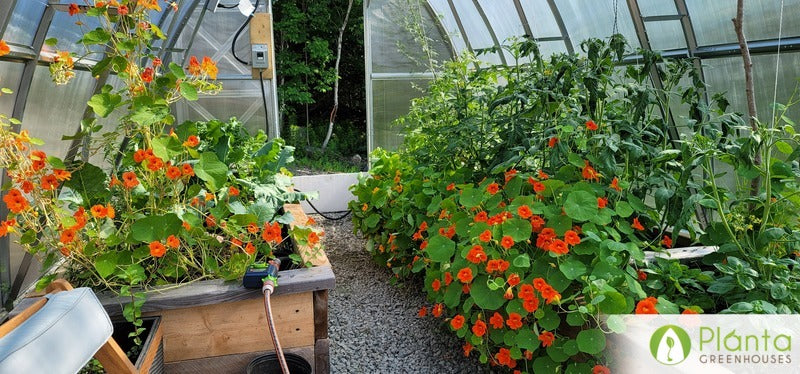 What do you grow in your greenhouse?
In the cold seasons, I start with greens like corn salad and arugula then add the kohlrabi, kale, beets, and herbs and go ahead with tomatoes, nasturtium, and whatever else comes on my way.

What other brands did you consider before deciding to go with a Planta Greenhouse?
This is our 2nd Planta and we were so happy about the first one, so there was no thinking of any other greenhouse.

How was your online shopping experience like buying from Planta Greenhouses?
Great, also great support from the team.

How did this greenhouse change your gardening experience?
It is beautiful because now the growing season is extended for plenty of time and we are able to grow the plants from the beginning and don´t have to buy them in a store.

What's your favourite thing about the greenhouse?
To sit there and watch, smell, and take time in between the beauty of the plants. Growing and harvesting for so many months in the year is a great advantage.