It was great to have fresh produce for an extended period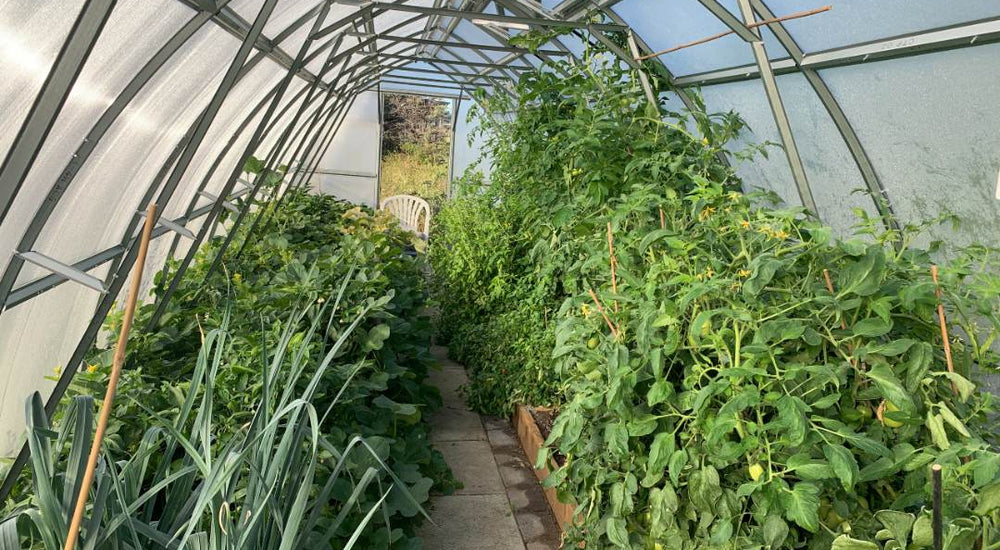 What do you grow in your greenhouse?
I grew tomatoes, peppers, squash, cantaloupe, jalapeño peppers, onions, and watermelon.
How did this greenhouse change your growing season?
It extended the season, earlier start by a month and into October. This was the first year so we're learning how to manage heat and water storage. Tomatoes were still ripening when we shut down in October.
How was your experience buying from Planta Greenhouses?
Buying the greenhouse online was easy and customer service gave us a lot of help. It was delivered close to our location so I could get it loaded into my truck and I have a tractor with a pallet fork to unload it. It's best to arrange local transport if you don't have a truck.
What's your favourite thing about your Planta Greenhouse?
At this point, it was great to have fresh produce for an extended period and be able to grow things like cantaloupe that is hit and miss in our growing season.
What do you want to say to a person considering buying a Planta Greenhouse?
This greenhouse comes in pieces with about 10,000 screws to put it together (our size). Easy enough when you figure out how it goes together so one person can get the arches built, but then you need a second person to set it up. We used 6X6 lumber as a base so getting the base measurement is important. We need heat so had to get electrical service put in and also have a 750-gallon water tank since our well water isn't suitable to use for gardening. The greenhouse works well but you need to consider everything for it to do so.
What year did you install this greenhouse?
2021

Any other comments?
I started to put the greenhouse together fall of 2020 - working outside in October was a mistake as putting screws in was hard on the fingers in the cold. It was much easier to do it in the spring of 2021. Putting in the windows was difficult trying to cut the holes in the poly (from one side up against the metal sides) - must be an easier way! Also, the weather stripping around the doors and windows doesn't do a good seal - must be a better way so will experiment this year on a new system.