Embracing Cool Summer Nights with our Greenhouse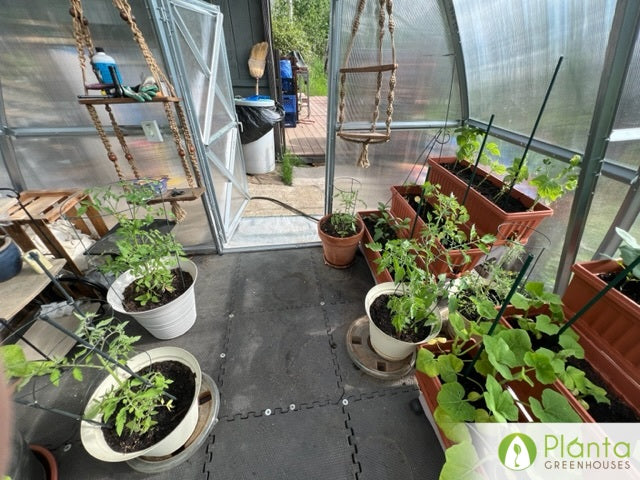 What made you get a Planta Greenhouse?
We live at 8900 feet and needed something that would withstand snow and wind.

What competitors did you consider before purchasing from Planta Greenhouses?
Don't recall.

Why did you choose to buy from Planta Greenhouses?
Good reviews and ratings had what we wanted in size and substance, good price.

What do you grow inside your greenhouse?
Vegetables- tomatoes, green beans, squash, eggplant.

How did your Planta Greenhouse improve your gardening experience?
Was able to get these vegetables to grow and produce. Although we have nice summer days the nights are cool so this helped.

What was your experience like buying from Planta Greenhouses?
Buying was great but assembly was difficult. Once we completed one side the other was easier.

What's your favourite thing about the Planta Greenhouse?
Size and sturdiness.

What would you say to a person considering purchasing a Planta Greenhouse?
Get one but be prepared for difficult assembly. The final product has been worth it.

Anything else you'd like to add?
I keep improving methods so each year (this is 2 for me) is better. We also put in 3 self-opening windows to regulate heat and that works great.