A delight for multiple reasons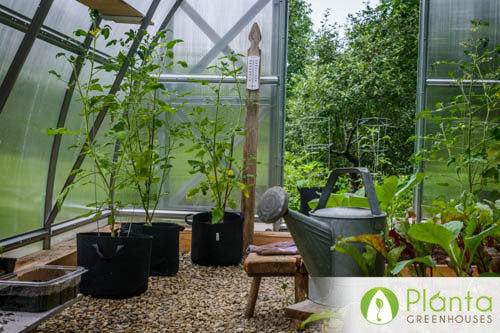 What made you get a Planta Greenhouse?
Durability: its capacity to withstand high winds and heavy snow load. Greenhouse's versatility and its attractive appearance.

What competitors did you consider before purchasing from Planta Greenhouses?
None. After we saw the specs for Planta we were convinced.

What do you grow inside your greenhouse?
We grow radishes, kale, tomatoes, tomatillos, and cabbage; use the greenhouse to start multiple vegetables, like lettuce and any other seedlings we want to grow.

How did your Planta Greenhouse improve your gardening experience?
We live in a space that has a brief growing season. Also, there is no avoiding the realities of extreme weather. Therefore, too much rain, too much wind, too little rain, etc.

What was your experience like buying from Planta Greenhouses?
We had no problem purchasing this excellent greenhouse. The customer service was excellent. Plus, the video for assembling was most helpful.

What's your favourite thing about the Planta Greenhouse?
We find the greenhouse to be a delight for multiple reasons. First, the effectiveness and durability of the design. Second, the attractiveness of its appearance.

What would you say to a person considering purchasing a Planta Greenhouse?
In an advertising environment filled with too much hype, this product is a real treat to come across. Because it delivers the goods.