Try it, you'll like it!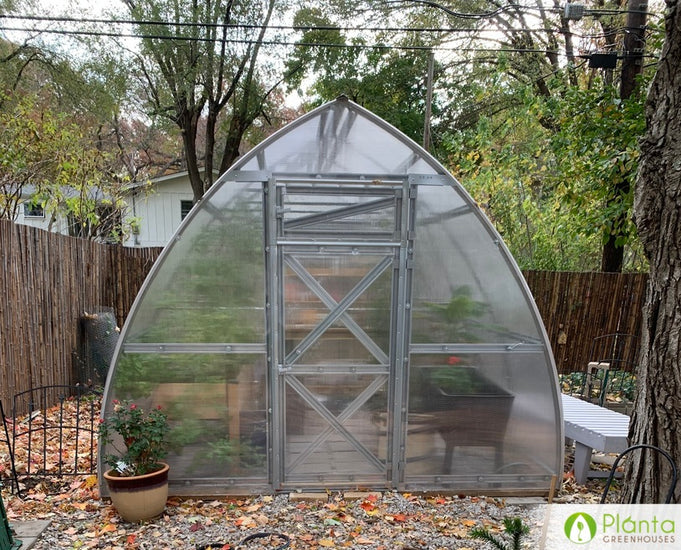 What made you get a Planta Greenhouse?
A love of all agriculture. Growing our own foods and enjoying a longer season is especially appealing.

What competitors did you consider before purchasing from Planta Greenhouses?
We considered making our own greenhouse but chose Planta instead based on reviews.

Why did you choose to buy from Planta Greenhouses?
The reviews were all quite positive for Planta and my husband felt it was a quality construction.

What do you grow inside your greenhouse?
I also grew some lettuce this season I have grown cucumbers, peppers, and tomatoes. I grew them from seed and then transplanted them to an outdoor area closer to the house.

How did your Planta Greenhouse improve your gardening experience?
I was able to start my seeds indoors in February and move the plants to the greenhouse starting in late March with the heater that Planta recommended. I staggered the planting times so that we would have vegetables for a longer period of time.

What was your experience like buying from Planta Greenhouses?
Planta was quite accommodating when purchasing our greenhouse. Customer service was great and the plans were easy to follow.

What's your favourite thing about the Planta Greenhouse?
The greenhouse is very sturdy and feels very warm even in the winter. The heater is useful in keeping the temperature even.

What would you say to a person considering purchasing a Planta Greenhouse?
"Try it, you'll like it!"

Anything else you'd like to add?
Thanks!