I have no worries about wind and heavy snowfall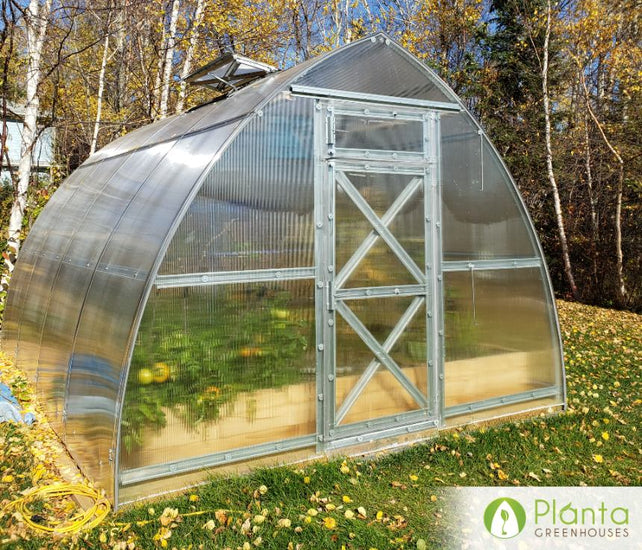 What do you grow in your greenhouse?
We grow tomatoes, cucumbers, lettuce, spinach, and cut flowers.
How did this greenhouse change your growing season?
We expect to start planting early April and extend the growing season to the end of October/early November.
How was your experience buying from Planta Greenhouses?
It was very good.
What's your favourite thing about your Planta Greenhouse?
It is strong and durable - I have no worries about wind and heavy snowfall.
What do you want to say to a person considering buying a Planta Greenhouse?
Assembling the Planta Greenhouse for the first time is not easy. You are continually learning for the first time as you make progress.....the assembly instructions could be improved. It would be easy if you had to build one for the second time. You should therefore be comfortable in assembling things. The Planta rep was available to help out when needed, but the hard work will be worth it!
What year did you install this greenhouse?
2021

Any other comments?
I'm very pleased with the product and looking forward to a full growing season. Thanks!