It stays warmer and plants grow quicker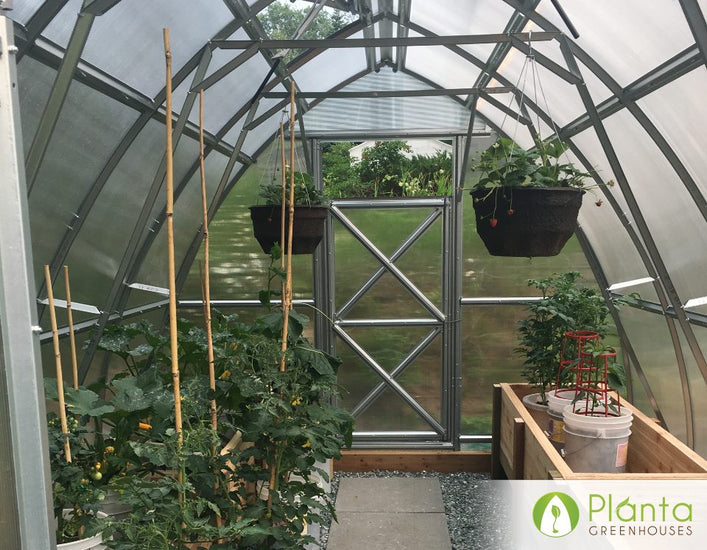 What do you grow in your greenhouse?
I grow tomato, peppers, herbs, cucumber, and strawberries.
How did this greenhouse change your growing season?
It extended the season and allowed us to better manage the growing climate.
How was your experience buying from Planta Greenhouses?
It was a good experience overall.
What's your favourite thing about your Planta Greenhouse?
It stays warmer and plants grow quicker. Also, the opening windows work well.
What do you want to say to a person considering buying a Planta Greenhouse?
Watch the step-by-step Youtube videos to assemble. They are very helpful. It would be difficult to only use the manual.
The opening windows are also great to keep the greenhouse from getting too hot.
What year did you install this greenhouse?
2021

Any other comments?
I haven't had to shovel snow off it all winter. It works great for northern climates.