I'm so impressed at how my greenhouse is "handling" it.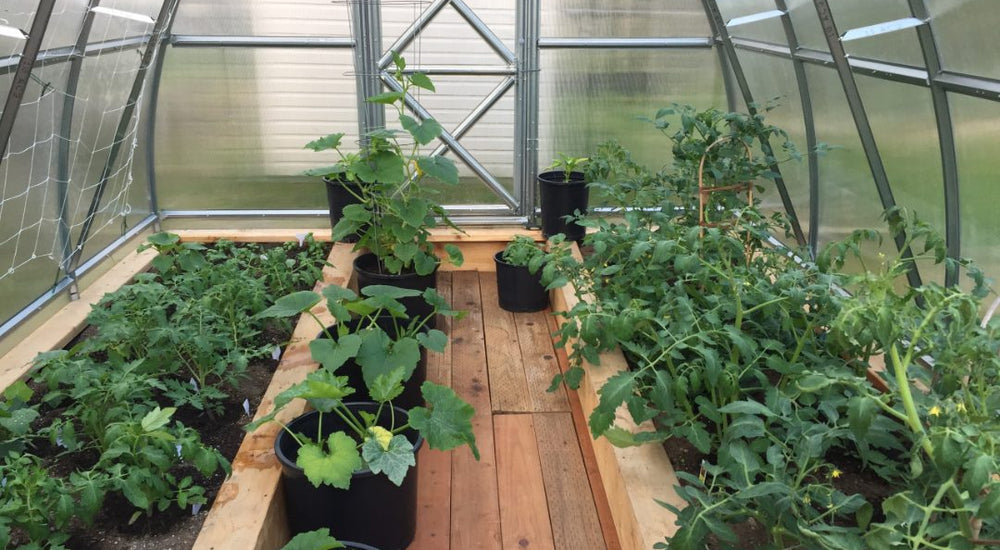 Customer review from Winter 2022
Update on my Planta Sungrow greenhouse....We here in Anchorage Alaska have received over two feet of snow in a 26 hour period. I'm so impressed at how my greenhouse is "handling" it. See photos attached. The first photo shows the greenhouse at mid-storm, and the second shows how the greenhouse has "dropped" its load, even while snow was still falling. Keep in mind, this particular Sungrow greenhouse is mounted on top of a 1 ft high cedar frame, which you can't even see in the photos because it is covered in snow.
What do you grow in your greenhouse?
Tomatoes, basil, cucumbers, peppers, beans
How did this greenhouse change your growing season?
I was able to start earlier and extend into the fall longer. Also, the tomatoes and cucumbers produce more and get taller inside a greenhouse instead of outside in this climate.
How was your experience buying from Planta Greenhouses?
I was very impressed. Impressed with the helpful advice I got over the phone and by email whenever I had a question. Impressed with the videos showing all of the steps to putting the greenhouse together. Impressed with the arrangements made to ship the kit from Vancouver Canada here to me in Anchorage Alaska. There were some delivery hiccups at the receiving end, but these were not the fault of Planta Greenhouses. Impressed with the quality and sturdiness of the greenhouse.
What's your favourite thing about your Planta Greenhouse?
That I can grow so much high-quality, tasty food in it. That I can go out in my bathrobe in the morning if I want to, to pick a fresh tomato. That I can spend hours of time in there weeding or trimming or watering or fertilizing, even until late in the night (the sun doesn't set here in mid-summer until midnight), it's so therapeutic.
What do you want to say to a person considering buying a Planta Greenhouse?
Be prepared for some head scratching while putting the kit together (although the videos were a great help). Definitely have a friend help, it takes at least two people to put it together. Understand that there will be added costs if you want to put the greenhouse on a base. In my case, I opted for constructing a one-foot high base out of cedar as the outer perimeter, with cedar planter boxes inside as a part of the base. It was very pricey, owing to high price of cedar lumber and hiring of a professional to do this part. If you don't put it on a base but rather straight onto the ground, you will still need to put your plants into pots or construct boxes for them inside the greenhouse. Also consider ventilation and heating needs. The greenhouse can become very warm inside, too warm for the plants, even here in Alaska, so you need to be around to open the windows and doors daily and close them at night. A fan helps to circulate air because it is humid in the greenhouse too, and mold can develop. But I am very happy with the Planta Sungrow kit, well worth the price I paid for it, including the extra for shipping.
What year did you install this greenhouse?
2021

Any other comments?
I'm so glad I found a company that knows the subarctic climate, has designed and built a greenhouse kit that holds up to both summer and winter conditions here, and could get the kit shipped to me very quickly, even during the challenges presented by COVID.