It is like having spring all year round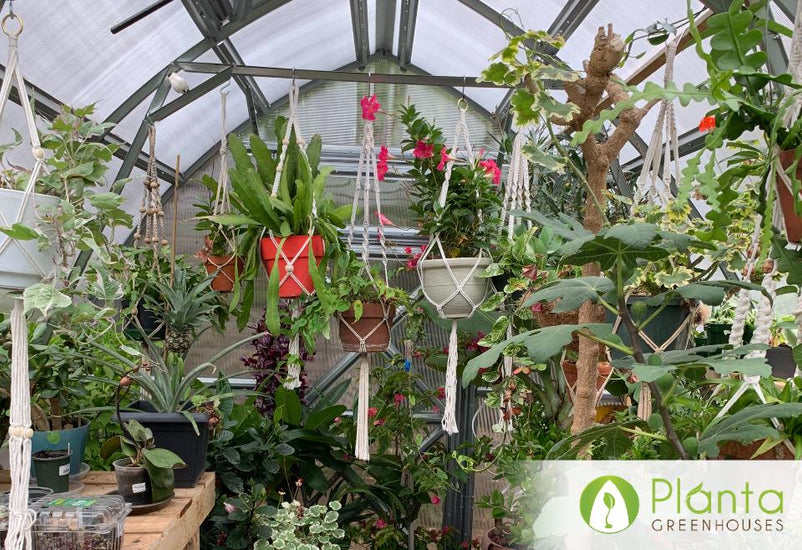 What do you grow in your greenhouse?
We bought the greenhouse so that we could bring in all our tropical plants for the winter. I have also started some vegetables and herbs.
How did this greenhouse change your growing season?
We love this greenhouse. Plants that I could never get to flower before are flowering in January.
How was your experience buying from Planta Greenhouses?
Buying from Planta Greenhouses was great. There was no wait as the item was in stock. They were really helpful when we were putting it together.
What's your favourite thing about your Planta Greenhouse?
My favourite thing about the Planta greenhouse is it seems very durable. We have had some strong winds here and there was no problems.
What do you want to say to a person considering buying a Planta Greenhouse?
I would definitely recommend this greenhouse. Not only does it look good in our backyard, but it is like having spring all year round. I was really surprised by how well the plants are doing. The orchids are flowering and also growing new orchids.
I really can't say enough about the greenhouse – and the staff that helped us with all our phone calls when we were putting it together.
What year did you install this greenhouse?
2021

Any other comments?
I would recommend the heater they sell as well . It was -20 here and the greenhouse was 12.6 at night. During the day it is usually 20 to 24 inside and -1 to -8 out side.