You will end up with a quality product and a pleasant experience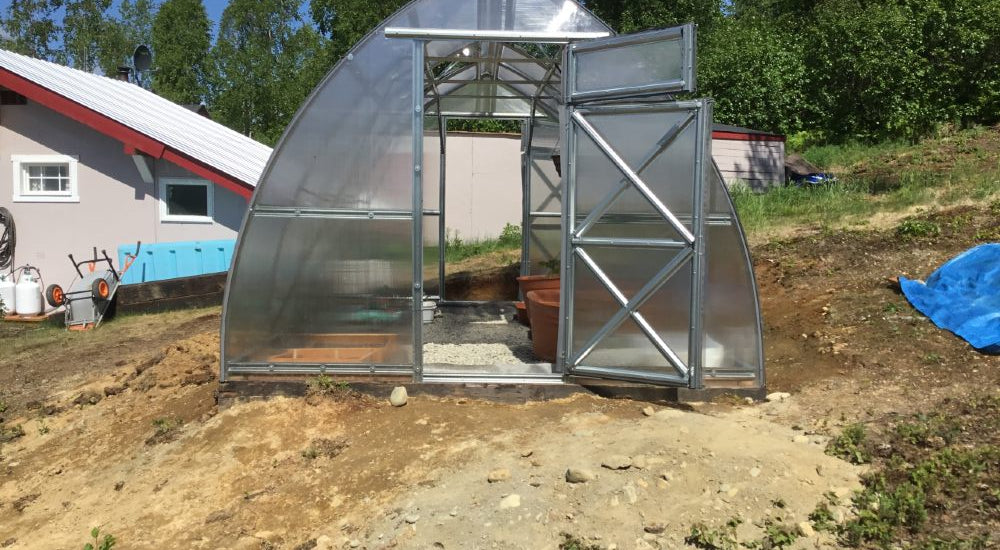 Customer review from Winter 2022
This was the first winter for my greenhouse. Alaskan winter is never the same from year to year. Normally we would be at our remote cabin. This year a new knee was in order. We had not been back to the cabin for 7 weeks. During that time away, Mother Nature blessed our area with 80 inches of snow, and a wind event with 40-60 mph winds. I was worried about what would await me on that return.
The is greenhouse withstood everything thrown it's way. Highly impressed. I'm not an engineer, but I think this is more than ample proof of handling a snow load. I do not hesitate to recommend this Sungrow greenhouse to everyone. Thank you.

Original review from Summer 2021
What do you grow in your greenhouse?
Tomatoes! Also, broccoli, lettuce, bell peppers, radishes, cilantro, and green beans.
How did this greenhouse change your growing season?
In all my years of living in Alaska, I have never had tomatoes bear fruit that would make it to ripeness. Even though we had a cooler Spring and the greenhouse was erected at the beginning of June, there is fruit on the vine and will be ready within a few weeks. I am so excited, to say the least.
How was your experience buying from Planta Greenhouses?
I cannot express enough the wonderful customer service that I encountered. I have highly recommended Planta to others and three friends have since purchased from Planta.
What's your favourite thing about your Planta Greenhouse?
The overall design of the building is wonderful. We noticed the great quality control in the manufacturing of the greenhouse. Everything fit, everything lined up, and everything functioned as it should.
What do you want to say to a person considering buying a Planta Greenhouse?
You won't be disappointed. You will end up with a quality product and a pleasant experience. And if you are in a cold climate, you will have tomatoes!