It's a peaceful, beautiful, zen getaway for me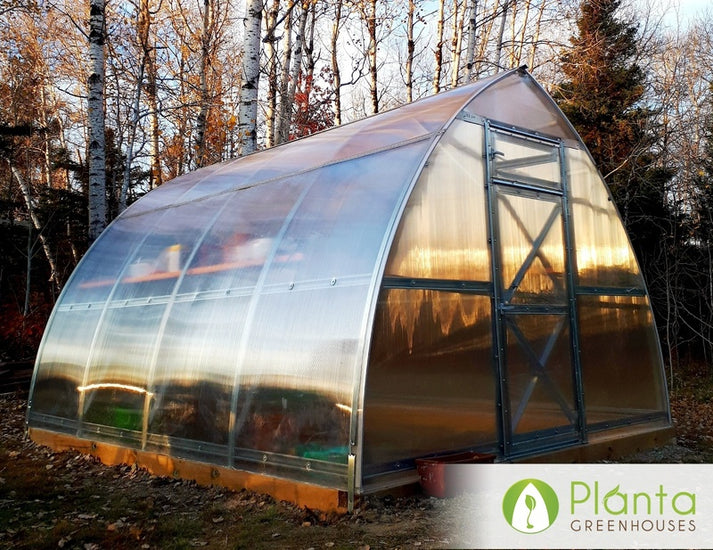 What do you grow in your greenhouse?
I started my seeds in the greenhouse including milkweed, sunflowers, herbs, peppers, cucumbers, tomatoes and pumpkins- currently growing herbs, peas, carrots, a variety of lettuce, kale, peppers, tomatoes, strawberries and flowers.

What other brands did you consider before deciding to go with a Planta Greenhouse?
Outsunny, other brands I saw on Rona, Home Depot etc websites but were much smaller.

How was your online shopping experience like buying from Planta Greenhouses?
Very simple! No issues whatsoever, and very easily combined my order with a friend's for pickup to save on shipping.

How did this greenhouse change your gardening experience?
It's given me a longer growing season, and also a 'she shed' where I can relax in my egg chair between harvesting and tending to my plants. It's decreased the amount of time I spend weeding, and is just more relaxing and enjoyable overall!

What's your favourite thing about the greenhouse?
It's a peaceful, beautiful, zen getaway for me. In addition, I love how quickly my plants grow in it!