I really like being in the greenhouse to care for the plants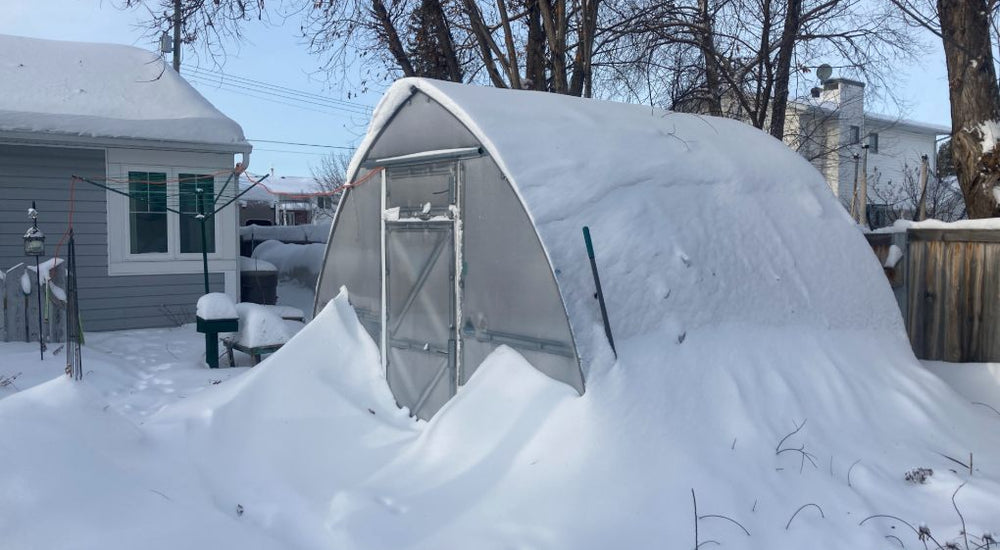 What do you grow in your greenhouse?
Well, our first year was so much experimentation. We had quite a few varieties of tomatoes – some did much better than others. A few melons, a few squashes, some herbs and a few flowers. Next season would be better.
How did this greenhouse change your growing season?
Our growing season was extended into the late fall. I even tried into the winter but just too cold. Even with a homemade growing box inside the greenhouse. Next year though, I'll experiment more.
Now, this spring we'll start early, way early.
How was your experience buying from Planta Greenhouses?
Good experience buying this greenhouse. Shipping was ok, I got it sorted out. Nothing was damaged in the shipping process.
What's your favourite thing about your Planta Greenhouse?
Besides the looks, it is convenient and I really like being in the greenhouse to care for the plants. It's relatively easy to assemble, time-consuming as a one-person built but ok. The instructions are at times confusing but the videos are of great help. Definitely.
I like the light propagation and it is surprisingly warm in there. It was a good move on my part to have the temperature-regulated cylinder on the vent window.
What do you want to say to a person considering buying a Planta Greenhouse?
Well, go for it. I think it's worth the investment if you're serious about gardening. It's sturdy, looks good and is practical.
It makes a good little hang out in early spring and late fall when it's too cold to sit outside.
What year did you install this greenhouse?
2021

Any other comments?
No other comments.
Looking forward to early spring to start growing and experimental gardening.
Cheers