I call it "my alternate universe"...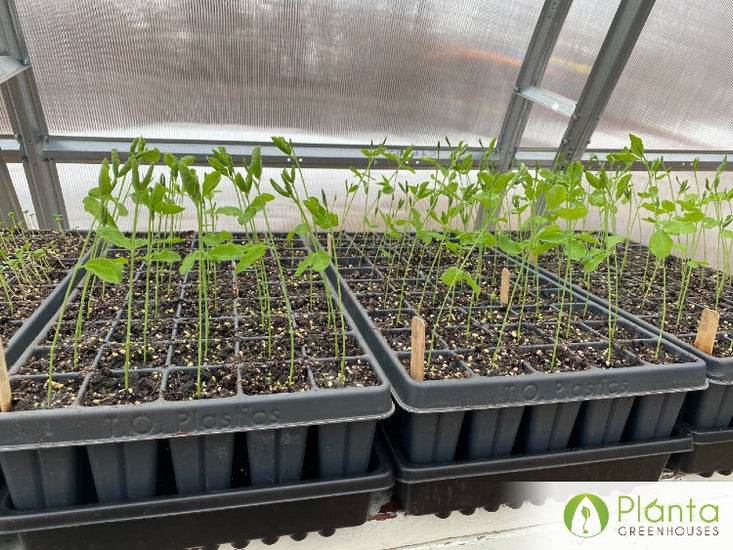 What do you grow in your greenhouse?
I started seedlings for my flower farmer business and then transitioned into veggies – peppers, eggplant, and trellised tomatoes.
How did this greenhouse change your growing season?
I LOVE my Planta greenhouse! It allowed me to start three times as many seedlings as usual and has provided the perfect environment for growing. I call it "my alternate universe" as it's always perfect inside the greenhouse no matter what the weather is like.
How was your experience buying from Planta Greenhouses?
It was very good. They have a very clear website and had very good help whenever I called with questions.
What's your favourite thing about your Planta Greenhouse?
My Planta greenhouse creates a beautiful and strong space to start and grow my flowers and vegetables in. It's easy to be happy inside of it!
What do you want to say to a person considering buying a Planta Greenhouse?
Definitely go for it! Mine has withstood Canadian prairie weather - intense wind, hail, snow, extreme cold, and high heat. It's visually beautiful, very sturdy, and relatively simple to build.
What year did you install this greenhouse?
2020
Any other comments?
Thank you for making this smart and beautiful greenhouse available in Canada. We were impressed from the moment it arrived by the awesome packaging and design and continue to love it every day.