I was shocked at how warm it is – even on the cold, snowy days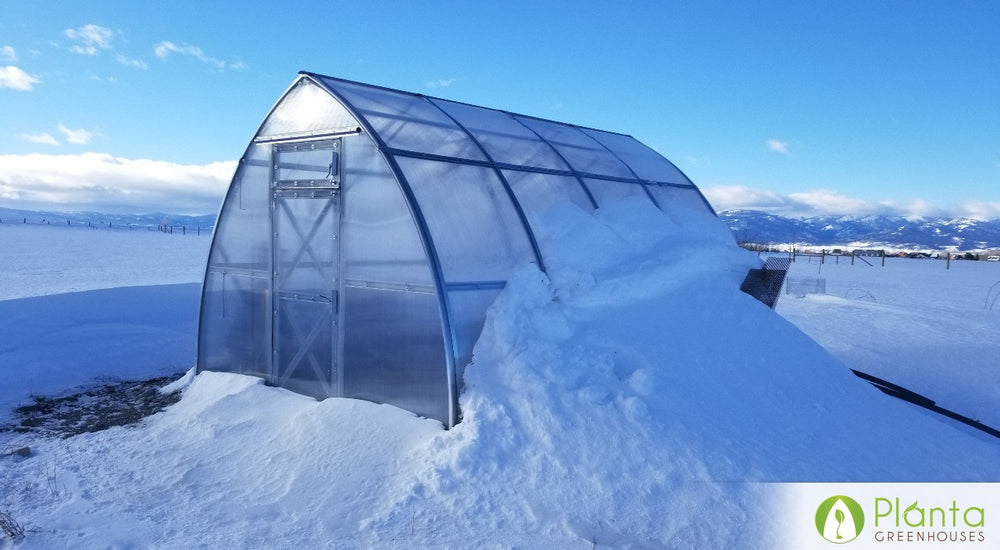 What do you grow in your greenhouse?
I installed this geenhouse last fall and am planning on growing tomatoes, herbs and other vegetables in the coming spring/summer.
How did this greenhouse change your growing season?
I was shocked at how warm it is – even on the cold, snowy days of December and January.
How was your experience buying from Planta Greenhouses?
Buying was fine. Installing was awful.
What's your favourite thing about your Planta Greenhouse?
How warm it is. I estimate that it will extend my growing season by 4 months (zone 3).
What do you want to say to a person considering buying a Planta Greenhouse?
I sincerely hope they have redesigned the construction. It seemed like the greenhouse was made by an engineer that thinks everyone has an engineering background. It was definately not a user friendly setup. Why are there so many different sized bolts? Why do you have a system that requires pliers on one side and a drill on the other?
With that said, the greenhouse has really impressed me with its consistent warmth. A thermometer I put in there shows the temperature consistently 40 degrees warmer than the outside air and I appreciate the automatic window opener.
What year did you install this greenhouse?
2021

Any other comments?
Thanks!