We really love going out and sitting in the greenhouse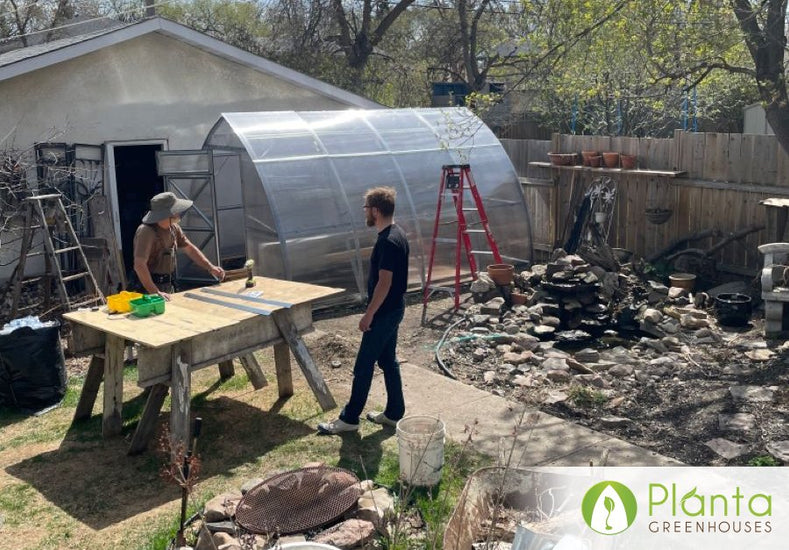 What do you grow in your greenhouse?
Tomatoes and peppers
How did this greenhouse change your growing season?
Honestly, we got it all finished a little later than would have been ideal but the plants were producing at least 3 weeks longer than the same plants in our open garden space. We are looking forward to taking full advantage of an earlier start this year!
How was your experience buying from Planta Greenhouses?
It was great! Delivery was quick and everything was very well packed. We had a couple of questions after we started the build but a quick phone call and planta was able to walk us through our issue.
What's your favourite thing about your Planta Greenhouse?
Well, other than the obvious growing advantages, we really love going out and sitting in the greenhouse when the sun is shining on it and its a lovely warm inside when it's blustering and cold outside!
What do you want to say to a person considering buying a Planta Greenhouse?
Do it! When I thought of a greenhouse before, it was all glass and english cottage garden but where we live we really value knowing our investment in our planta greenhouse will stand the test of time (and our regular snowy blustery -30c)
What year did you install this greenhouse?
2021