We have to expand this one now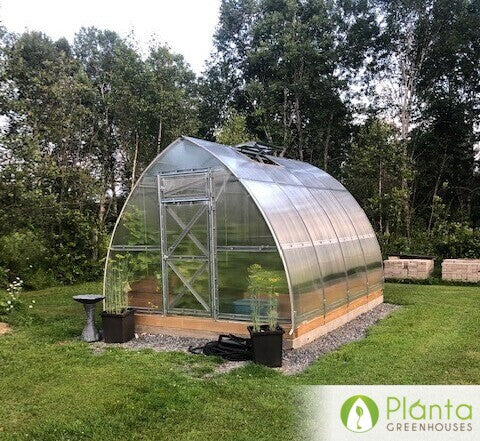 What do you grow in your greenhouse?
Pickling cucumbers, Regular cucumbers, red peppers, yellow peppers, green peppers. Roma Tomatoes, and Beef steak Tomatoes. Romaine Lettuce, Leaf Lettuce, and Head Lettuce. Peas, and celery.

What other brands did you consider before deciding to go with a Planta Greenhouse?
Palram, and Wayfair.

How was your online shopping experience like buying from Planta Greenhouses?
It was a very easy website, simple.

How did this greenhouse change your gardening experience?
We have to expand this one now as it blew us away and our first year with one and curious to see how much further it will extend our growing season.

What's your favourite thing about the greenhouse?
The quality of the product is by far the biggest factor, the structural design is like the wing of an aircraft, and the step-by-step videos were the best.