It stays warm and is well made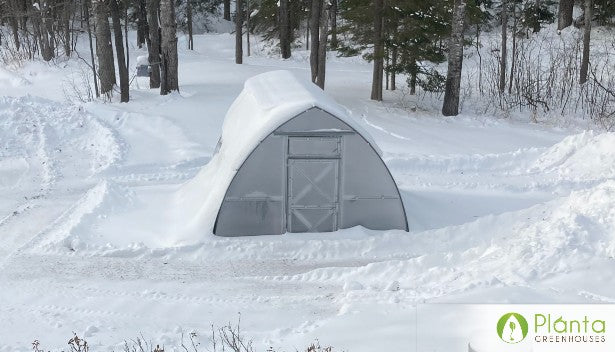 What do you grow in your greenhouse?
I grow tomatoes, squash, and hot and sweet peppers.
How did this greenhouse change your growing season?
More crops lasted later.
How was your experience buying from Planta Greenhouses?
Easy.
What's your favourite thing about your Planta Greenhouse?
It's easy to grow things. So far it stays warm and is well made.
What do you want to say to a person considering buying a Planta Greenhouse?
it takes two people to set up and needs plenty of roommates.
What year did you install this greenhouse?
2021

Any other comments?
So far I've had 20 inches of snow.