It withstood the winter and was like new come spring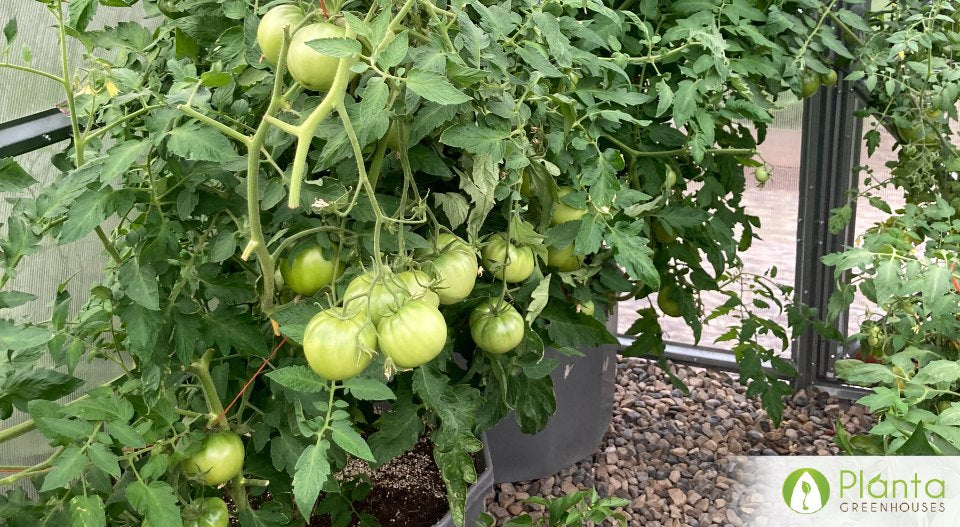 What do you grow in your greenhouse?
Tomatoes and peppers mostly.
How did this greenhouse change your growing season?
Phenomenal difference. I went from just getting tomatoes at the end of September before the frost came to mid-July!
How was your experience buying from Planta Greenhouses?
Good, everything arrived by courier. All of the pieces were there and the people were nice to deal with.
What's your favourite thing about your Planta Greenhouse?
Growing tomatoes in July instead of September or October.
What do you want to say to a person considering buying a Planta Greenhouse?
They're great. We got the one you can continuously add on to. We originally bought the smallest version but liked it so much last year we expanded it this year!
Any other comments?
The company was great to deal with. Everyone I talked to was personable and helpful. I had a difficult time with some of the directions and called in. The help was great, and I love the greenhouse. It's nice just to go stand in it in the mornings and smell the tomatoes and peppers. We get lots of snow here. It withstood the winter and was like new come spring.