My wife really enjoys it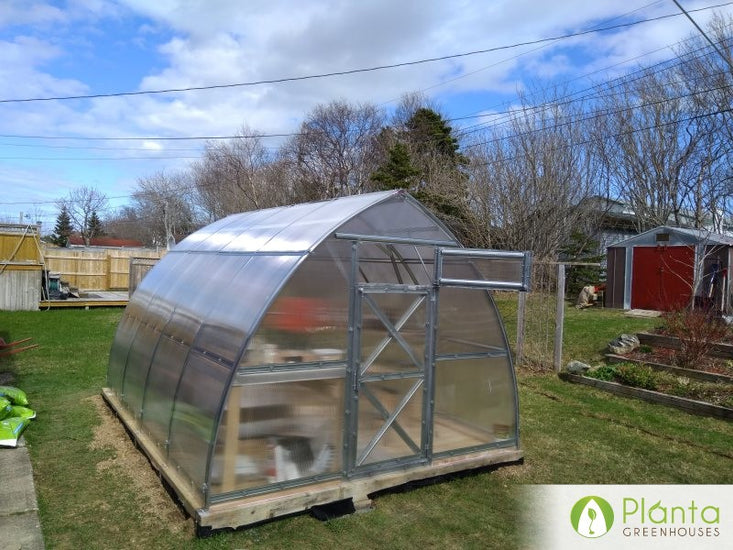 What do you grow in your greenhouse?
Tomatoes, squash, cucumbers, various herbs
How did this greenhouse change your growing season?
It probably extended it by a couple months. We hope to be able to get a bit earlier start this year than we did last year (the greenhouse arrived while there was still snow on the ground).
How was your experience buying from Planta Greenhouses?
Excellent. 'Nick' was absolutely brilliant and was extremely helpful and patient answering my questions. This was by far the best 'customer service' my wife and I have received from any company.
What's your favourite thing about your Planta Greenhouse?
It's sturdy and it works. My wife really enjoys it.
What do you want to say to a person considering buying a Planta Greenhouse?
These might be a bit more expensive than other brands but they're also very strong and go together quite easily. Our greenhouse has withstood several days of strong winds of at least 80 kilometers per hour accompanied with gusts over 100 kph. with no damage whatsoever. The pieces fit together well and the instruction videos are really quite helpful. The customer service we received was 'top-notch'.
What year did you install this greenhouse?
2021