I love the shape from both outside and inside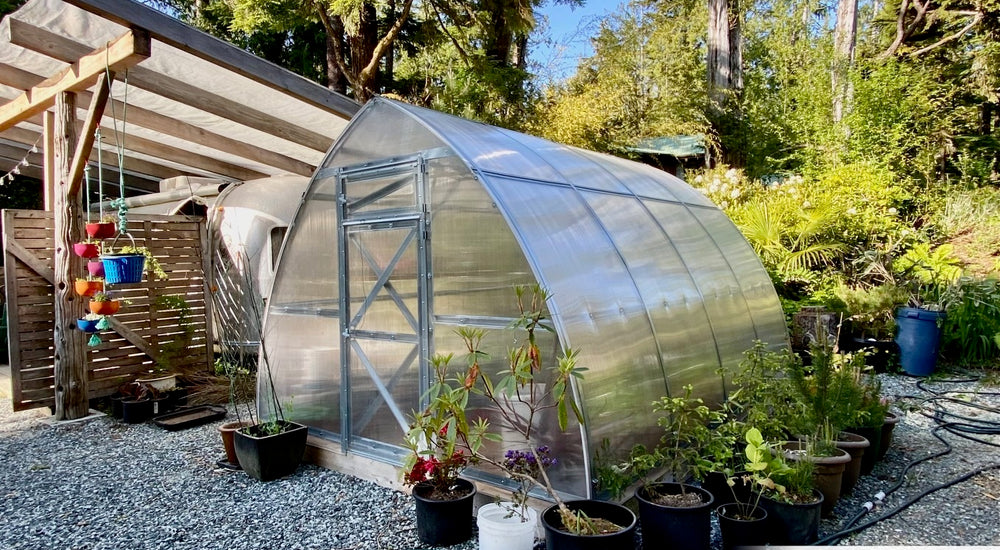 What do you grow in your greenhouse?
I use potted plants and an above-ground planter. I grow tomatoes, peppers, zucchini, and basil in large pots, and carrots in the long planter boxes. This is my first spring with the greenhouse.

What other brands did you consider before deciding to go with a Planta Greenhouse?
I looked at all brands that were available to me from the lower mainland Vancouver and Vancouver Island marketplace. A friend had just put up her Planta, so she encouraged my choice as well.

How was your online shopping experience like buying from Planta Greenhouses?
It was easy as the Vancouver dealer was experienced and thorough.

How did this greenhouse change your gardening experience?
A long-time gardener, but I had never had a greenhouse. My house lot is in the rainforest, so my daily lighting changes as the sun moves, I have a unique greenhouse environment consequently.

What's your favourite thing about the greenhouse?
I love the shape and visual effects from both outside and inside. It is beautiful.