Sitting in my greenhouse just makes me smile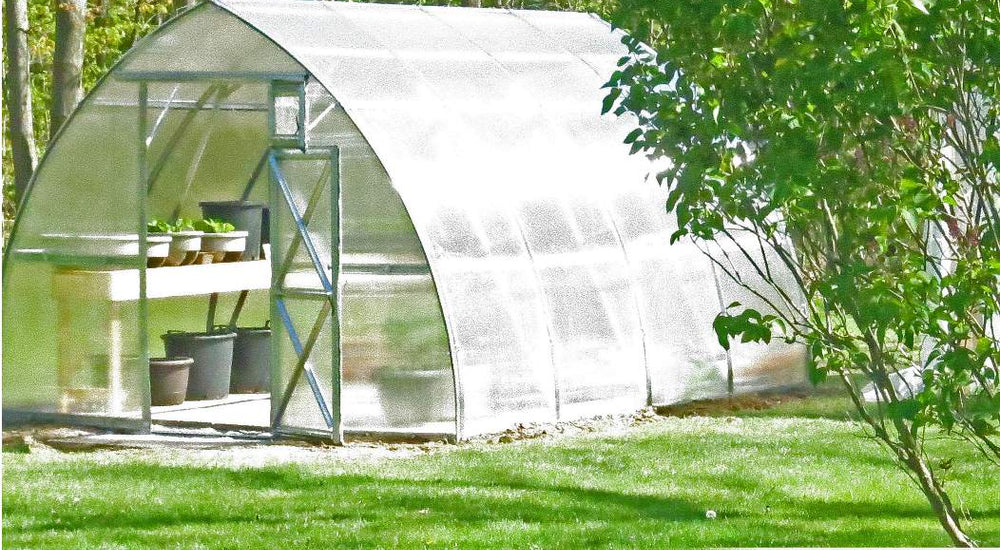 What do you grow in your greenhouse?
I still have rosemary and thyme growing in my greenhouse in January! We had a dump of snow and below zero temperatures but they survived. In 2021 I started potatoes lettuce squash tomatos and various herbs.
How did this greenhouse change your growing season?
I started a second batch of potatoes in the greenhouse, and decided to leave them in there – I harvested them in early December! I extended my lettuce growing season until late November, and I still have parsley, rosemary and thyme doing okay in the greenhouse the first week of January.
How was your experience buying from Planta Greenhouses?
The Planta Greenhouse staff were excellent. We had some questions during assembly and got the advice we needed.
What's your favourite thing about your Planta Greenhouse?
My favourite thing about my Planta Greenhouse is happening now, in January. When the sun shines on it, it reaches temperatures inside that are well above the outside temperature. I made room for a small rocking chair in the greenhouse, and I sit inside on a sunny day. It smells like soil, the air is slightly moist, sitting in my greenhouse just makes me smile.
What do you want to say to a person considering buying a Planta Greenhouse?
Do it! It takes a bit of work to put the greenhouse together, but there was a great sense of satisfaction and achievement. I recently read you are really a gardener unless you have a greenhouse. I now believe that to be true. My greenhouse is giving me great pleasure!
What year did you install this greenhouse?
2021