LOVE the greenhouse and would recommend it to anyone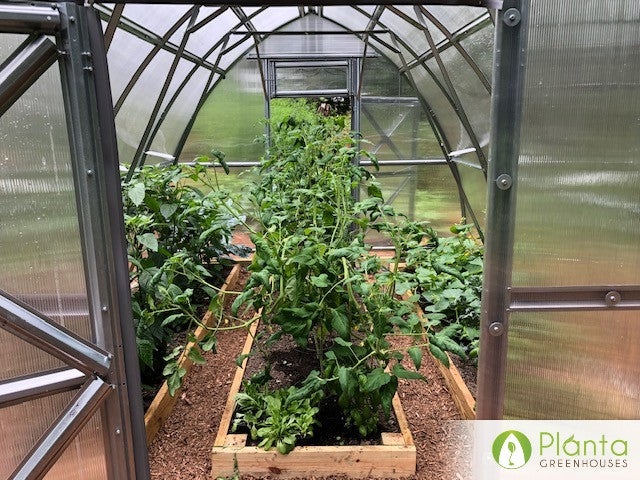 What do you grow in your greenhouse?
spinach, cornsalad, radishes, bok choi early, then tomatoes, melons, hot and regular peppers, and herbs, leeks, brusselsprouts and carrots for a really late harvest (around Thanksgiving)
How did this greenhouse change your growing season?
It extended it by at least 40 days in the fall (looking at the first hard frost outside vs inside the green house. Not sure about the spring... we'll see when the first spinach will grow (the seeds are already in the ground)
How was your experience buying from Planta Greenhouses?
It was delivered in a matter of days (!!), not weeks. Amazing. I thought I could not use it that year... was I wrong!
What's your favourite thing about your Planta Greenhouse?
It is incredibly sturdy and the double pane material really keeps the cold out. My other greenhouses were either plastic or single pane windows... not nearly as good in terms of insulation! I also love how strong it feels. I am sure, that it will hold the test of time.
What do you want to say to a person considering buying a Planta Greenhouse?
LOVE the greenhouse and would recommend it to anyone. Just make sure to you have a second person to help you put it up (it takes some time and patience, but the videos are awesome and my husband and I toggled between computer to watch the instructions and building). Also, make sure to have a prepped spot before you order. I had a level, square gravel bed and 4x4s (uncut) to put the greenhouse on.
What year did you install this greenhouse?
early summer 2021

Any other comments?
Simply put.... I cannot wait until spring - harvesting your own greens when everything is still brown and grey all the way around is THE BEST.