It's my little haven of green in the middle of winter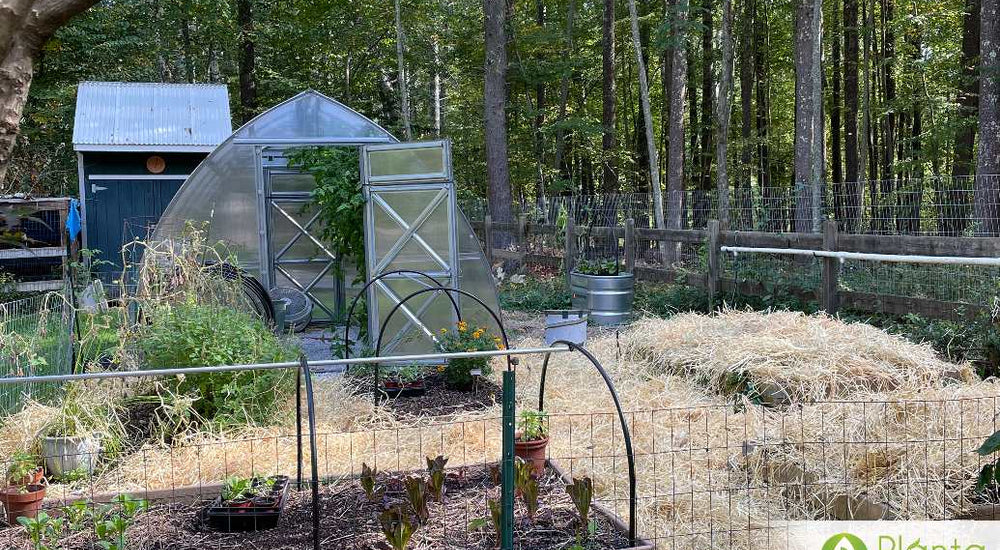 What do you grow in your greenhouse?
Tomatoes, lettuce, arugula, chard, beets and fresh seed starts
How did this greenhouse change your growing season?
We started late because we didn't set up the greenhouse until June/July. The tomatoes did Great for so late late late in the season. I was freezing Manzanos in November! Then ripped them out and started salad greens. (Read started from seeds!). We have kept those growing all winter, despite the sub-freezing temps. We will have very early greens!
How was your experience buying from Planta Greenhouses?
Easy and they were very helpful. The videos on YouTube helped a lot with construction.
What's your favourite thing about your Planta Greenhouse?
It's my little haven of green in the middle of winter. I am still growing things!
What do you want to say to a person considering buying a Planta Greenhouse?
Just do it!
What year did you install this greenhouse?
2021

Any other comments?
We're in our 70s and I just wish we had done this earlier! The old hoop house we had was not insulated and needed new plastic every year. This green house is so sturdy and needs so little to be done other than visit to tend my winter greens. Will be starting earlier this year outside in the greenhouse instead of the dark basement! YAY!