Kelly & Mario from Dartmouth, Nova Scotia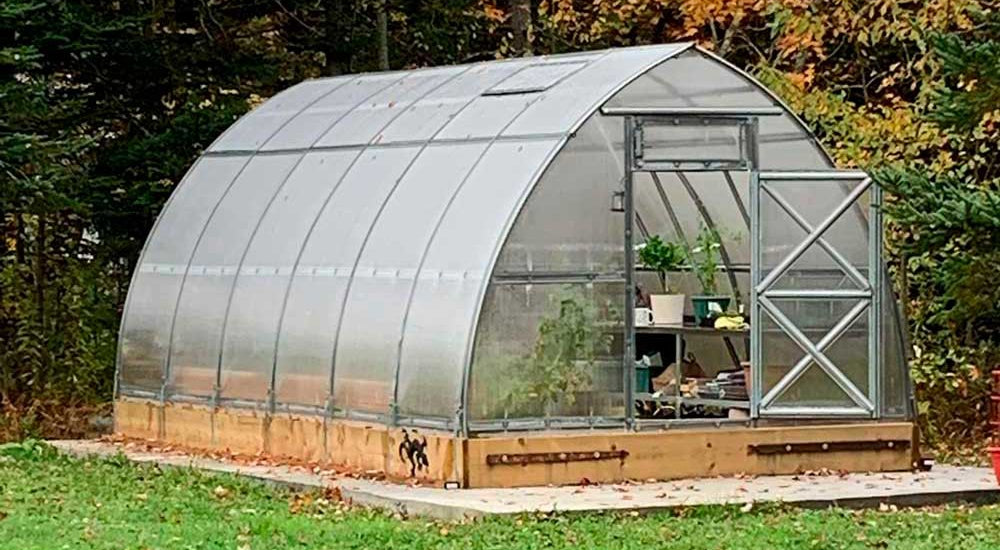 Due the late setup we were limited to what we can grow so selection came to following: green onions, garlic, carrots, kale, beets, radishes, lettuce, green peppers, tomatoes.
Growing season definitely got extended, we are already seeing temperatures down to zero and we are still not effected thanks to our new greenhouse.
Buying process was rather smooth and quick. It added a beautiful element in our backyard.
We would definitely recommend Planta Greenhouse.
You need better instructions as we were consistently bouncing in between paper and on-line instructions.
Our greenhouse is set on concrete foundation and there we were not able to find any setup options/instructions for same on line.
Thanks,
Kelly & Mario