Love the Scent When I Open the Doors Each Morning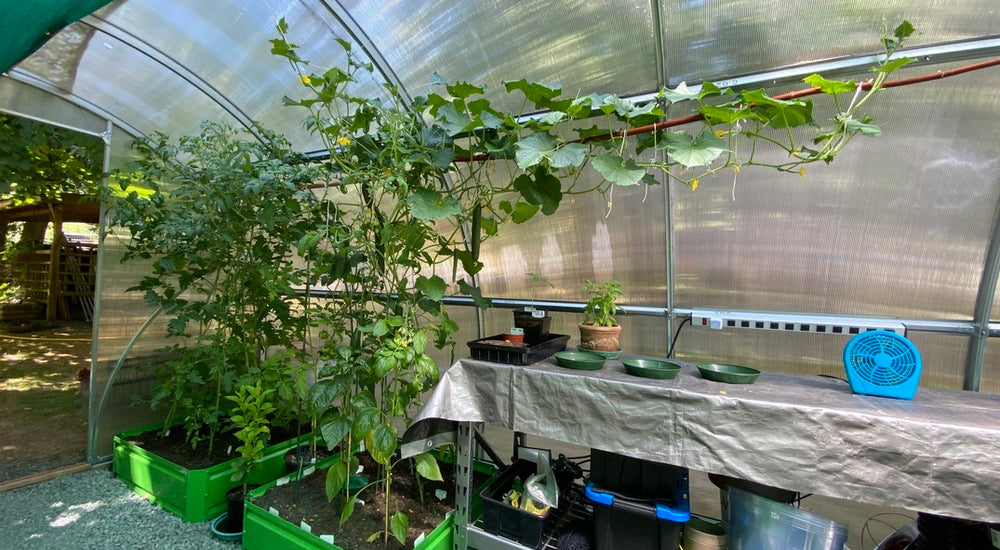 What do you grow in your greenhouse?
Started all of my seedlings in the greenhouse this year. It is the first time I have ever grown everything from seed!!! Much has been transplanted out to the garden, but still growing in the Sigma are tomatoes (5 varieties), bell peppers, cucumbers, ginger, lime, orange, lemon, basil, and just seeded some turnips, radishes, squash, and Brussels sprouts!

How was your online shopping experience like buying from Planta Greenhouses?
Great!

How did this greenhouse change your gardening experience?
Absolutely! I have zero experience building or growing in a greenhouse. The whole thing has been a lot of fun. Building was challenging at times, but rewarding. There is a ton to learn about growing in a greenhouse, but I am loving everything about it. It is the nicest environment….we often have our tea breaks in there. I am so grateful to have a greenhouse!

What's your favourite thing about the greenhouse?
I love the smell when I first open the doors each morning…tomatoes, basil, and other happy plants greet me. It really is an awesome thing to do to start each day.