Winter Survival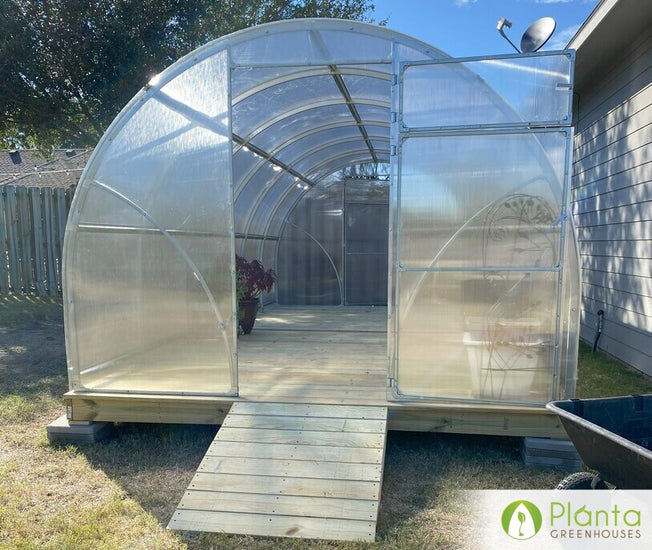 What made you get a Planta Greenhouse?
After comparing the options and reviews from other companies, we decided the Sigma 20 was the best fit for us.

What competitors did you consider before purchasing from Planta Greenhouses?
Many different options from Home Depot, Lowes, and even Amazon and Wayfair.

Why did you choose to buy from Planta Greenhouses?
Price, design, and size were a match for us.

What do you grow inside your greenhouse?
We use the greenhouse to keep our plants alive during the cold winter. During the spring and summer, it is a perfect place to repot out plants and have all our supplies in one location.

How did your Planta Greenhouse improve your gardening experience?
Kept most of our plants alive throughout the winter! Saved a ton of money not having to buy all new ones this year!

What was your experience like buying from Planta Greenhouses?
Very easy - no issues.

What's your favourite thing about the Planta Greenhouse?
The convenience of having all the plants in one place during the winter and keeping them alive.

What would you say to a person considering purchasing a Planta Greenhouse?
Get the right size and read the instructions very carefully before beginning.