My garden remains intact despite the weather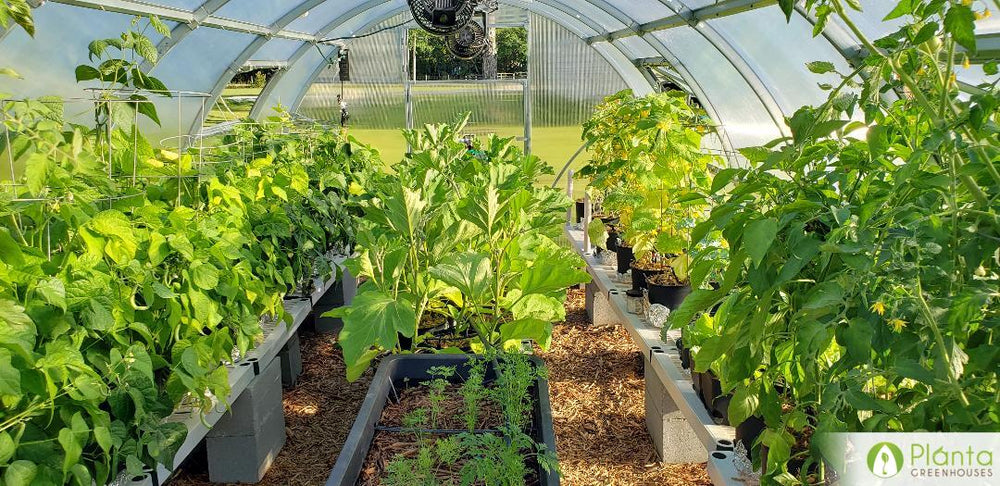 What made you get a Planta Greenhouse?
After doing research on the internet we found the Planta Greenhouses would fit best for our weather, and would also allow expanding in the future if we decided to.

What competitors did you consider before purchasing from Planta Greenhouses?
Lowes and Tractor Supply.

Why did you choose to buy from Planta Greenhouses?
It was a fair price and after speaking with David, we were assured we would be able to build the greenhouse ourselves.

What do you grow inside your greenhouse?
vegetables- peppers, tomatoes, beans, lettuce, onions, cucumbers, chives, blueberries. We are still continuing different crops during different times of the year.

How did your Planta Greenhouse improve your gardening experience?
Wow, it has tremendously helped with our gardening. I have bone on bone knees and it was either give up gardening or find a better way. I could no longer spend hours weeding. We also were losing beautiful gardens due to sudden high winds or downpours. I can now control the water, and wind and have no weeds. I am able to adjust my shelves as needed to accommodate my disability. Fabulous.

What was your experience like buying from Planta Greenhouses?
I had many questions prior to purchasing and David was great at getting back to me and answering all my questions. I was only dissatisfied with the driver who delivered - he was rather lazy.

What's your favourite thing about the Planta Greenhouse?
I do not have to worry when I am away about my garden now. It has gone through a Cat 1 hurricane, massive heat spells, and crazy winds and I can smile that my garden remains intact.

What would you say to a person considering purchasing a Planta Greenhouse?
I would highly recommend it.

Anything else you'd like to add?
Thank you for making such a great product!