It has become the tree fort of my childhood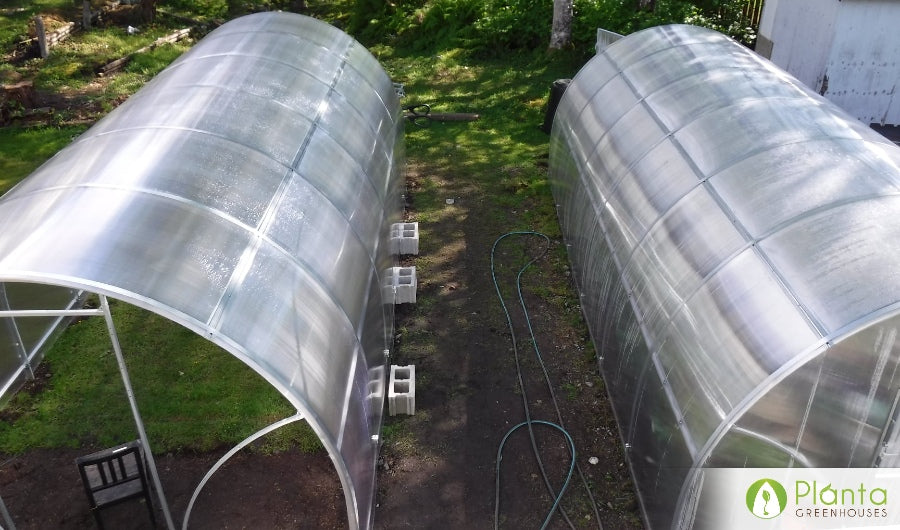 What do you grow in your greenhouse?
In the first greenhouse, I currently have tomatoes, beets, carrots, strawberries and tomatillos. In the second Planta greenhouse, I have blueberries, raspberries, blackberries, tomatoes, beets, cabbage, eggplant, cucumbers and peppers.
How did this greenhouse change your growing season?
This was my first year, and I had got my garden going well and was building the first greenhouse when the Golden Crowns destroyed my garden inside of two days. It put me back about three weeks, but the construction of the first greenhouse went quickly, and I was back in business. Here in this coastal climate, the rain can really affect things in the greenhouse, but this is mitigated, and water is controlled. Once I saw how well it worked, I ordered a second greenhouse.
How was your experience buying from Planta Greenhouses?
First rate, Nick was very helpful and easy to deal with.
What's your favourite thing about your Planta Greenhouse?
The smell every morning when I first walk in with a coffee in my hand, it's zen-like. I sometimes just pull up a chair and take it all in while I enjoy the first coffee of the day. I enjoy being surrounded by living plants with a few bugs to boot and having the time to relax and enjoy them. It has become the tree fort of my childhood.
What do you want to say to a person considering buying a Planta Greenhouse?
Do it, you wont regret it. The materials and engineering are super for the price point.