Early harvest veggies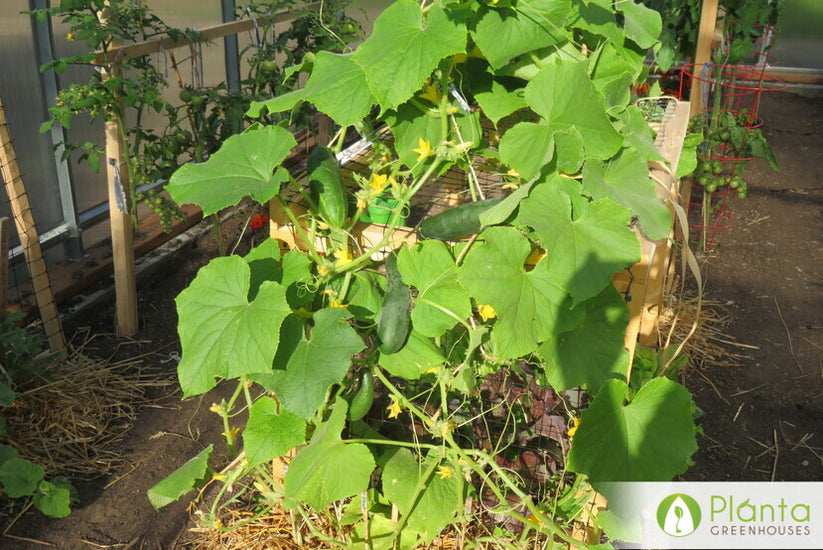 What do you grow in your greenhouse?
We like to grow a portion of our veggies, herbs, and lettuce in the greenhouse so that we can harvest some early in the season. Because we bought the heater from Planta (which works really well by the way), we are able to move our seedlings into the greenhouse in early May, allowing us to enjoy fresh lettuce, tomatoes, spinach, cucumbers, and herbs at least a month sooner than if we didn't have a greenhouse with a heater.

What other brands did you consider before deciding to go with a Planta Greenhouse?
We considered a DIY, but after comparing the cost and time involved, the solution to go with a Planta was an absolute no-brainer.

How was your online shopping experience like buying from Planta Greenhouses?
From the get-go, whenever we communicated with the Planta team, the experience was very pleasant. These people know what they are talking about.

How did this greenhouse change your gardening experience?
Living in southern Québec, the opportunity to extend the season pre and post-summer is a real game changer.

What's your favourite thing about the greenhouse?
We really enjoy the automatic vent system and the control over the interior temperature. Come the cold nights in May and September, we still sleep like babies (not crying all night but tight-fisted) knowing our goodies are safe.