My kids love to come garden in the greenhouse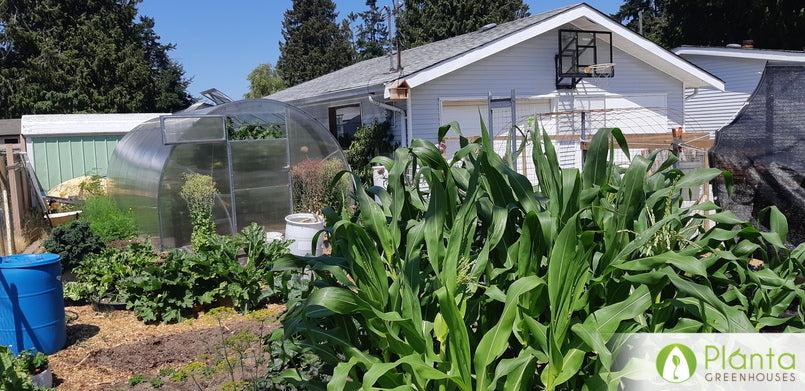 What do you grow in your greenhouse?
Tomatoes, cucumbers, peppers, basil, cilantro, banana tree, key lime tree, carrots, Swiss chard, lettuce, onions, yams, potatoes, tomatillos, peas, and radishes.

What other brands did you consider before deciding to go with a Planta Greenhouse?
My original plan was to build one out of an old car shelter with poly but found the Planta Greenhouse system to be perfect for my needs.

How was your online shopping experience like buying from Planta Greenhouses?
Purchasing the greenhouse online was super simple and the customer support was top-notch.

How did this greenhouse change your gardening experience?
Having a greenhouse in my location made it so I could Garden year-round to produce food for my family. It was also instrumental in seeding a lot more vegetables in early springtime as I had run out of room on my seed tray inside my house.

What's your favourite thing about the greenhouse?
I really like how clean the greenhouse looks in my garden and how easy it was to assemble. My absolute favorite thing about the greenhouse is that my kids love to come Garden in the greenhouse and learn about growing our own food.

I also really enjoyed installing a ground-to-air heat transfer system (geothermal) under the greenhouse which consists of two 4-in duct fans and 200 ft of Big O tubing buried 4 ft below the greenhouse that acts as a heat storage which helps level out the temperatures and keep it from freezing in the winter at minimal cost.