Spring and Winter Greens Growth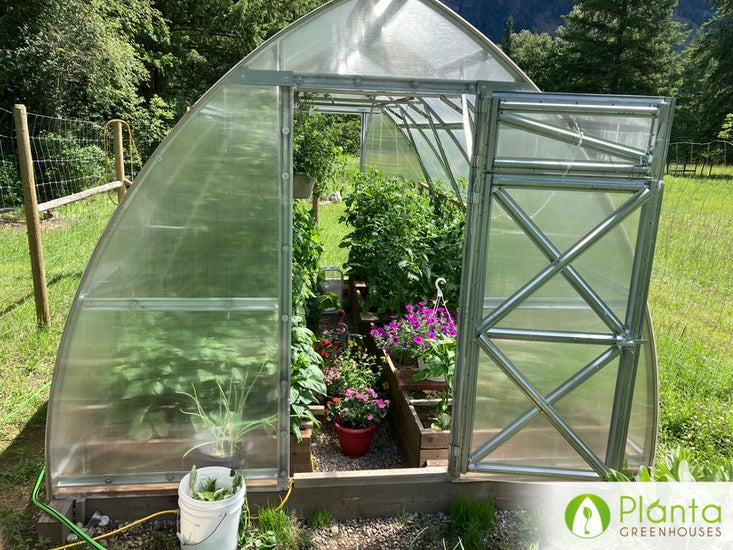 What do you grow in your greenhouse?
I have vegetable and flower starts, green peppers, tomatoes, cucumbers, basil, and rosemary. I am able to grow spinach, lettuce, and bok choy in early spring.
What other brands did you consider before deciding to go with a Planta Greenhouse?
I looked at a variety of online suppliers. Canada Greenhouse Kits, BC Greenhouse Builders, Amazon, Home Depot.

How was your online shopping experience like buying from Planta Greenhouses?
Buying my Planta Greenhouse was exciting! Your website had the necessary information regarding size and expansion, strength and durability, and great YouTube instructions.

How did this greenhouse change your gardening experience?
The addition of the greenhouse has allowed me to grow plants for a longer season. I am able to start seeds and grow plants earlier than I had previously been able to do. Green Peppers are one example. Also, the increase in seasonal time has allowed for spring and winter greens.

What's your favourite thing about the greenhouse?
I enjoy having a wonderful space to work in out of the weather so to speak. I get excited seeing healthy plants and watching them grow and I can say wow I grew that in the greenhouse.