A controlled growing environment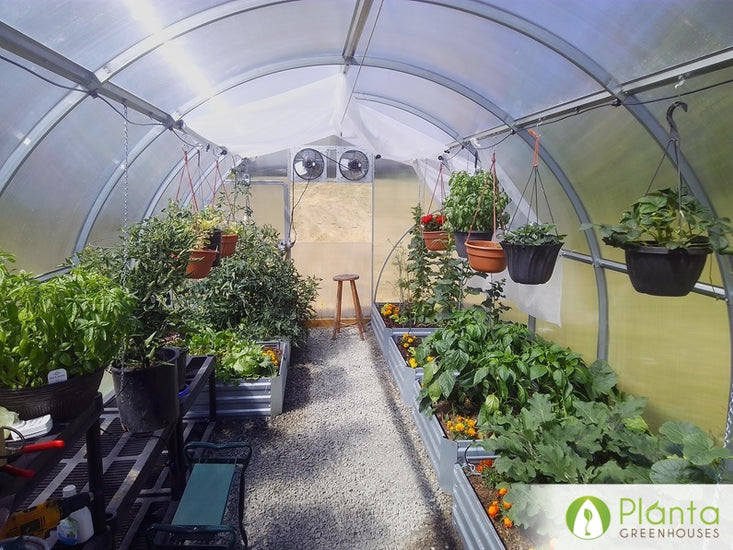 What do you grow in your greenhouse?
Tomatoes, eggplant, peppers, cukes, strawberries, fig tree, marigolds, squash and basil.

How was your online shopping experience like buying from Planta Greenhouses?
Well, the lady I dealt with was great, but the panels were damaged multiple times in shipping. They were replaced with no problem but I believe there were four orders for the panels before I had got them all right.

How did this greenhouse change your gardening experience?
More manageable, and made it more interesting. I can more easily control weeds and pests but find I'm having to hand pollinate more and water more often. I installed water timers and fans on a thermostat to control heat rather than windows, it worked well.

What's your favourite thing about the greenhouse?
Extended season and clean environment. I can now better control the growing environment with heating cables in the raised beds, cooling fans, misters, and shade. One thing that worked well was using magnets to keep the shade cloth in place.