Growing double the amount of produce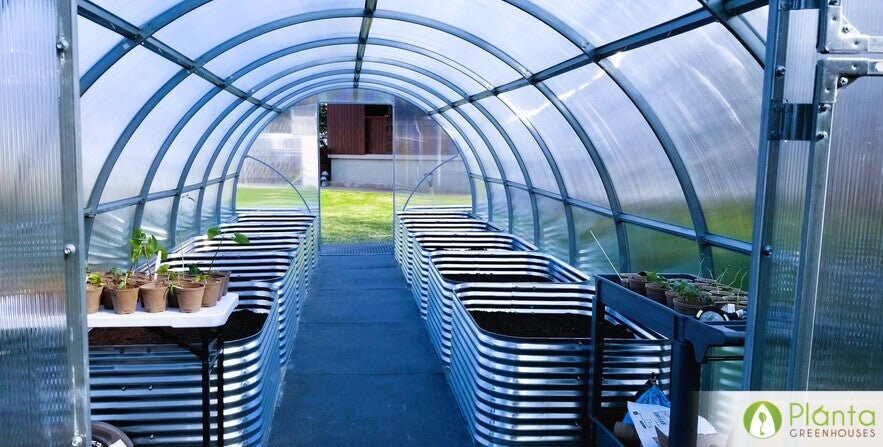 What do you grow in your greenhouse?
We are currently growing peppers, beans, cucumbers, watermelon, peas, carrots, cabbage, broccoli, turnips, radishes, lettuce, and beets.

What other brands did you consider before deciding to go with a Planta Greenhouse?
We looked at other models and brands, I can't remember which ones in particular.

How was your online shopping experience like buying from Planta Greenhouses?
The online shopping experience was excellent, it was a very smooth process.

How did this greenhouse change your gardening experience?
Our gardening experience has been completely transformed! We live in Northern Ontario and our growing season is very short. With our new Planta greenhouse, we expect to extend our growing period by 3 to 4 months if not longer.

What's your favourite thing about the greenhouse?
Our favourite thing about our Planta greenhouse is our ability to grow double the amount of produce that we could originally with our outdoor garden. We also love being able to grow almost year-round.