I am thoroughly enjoying being able to grow beautiful, GIANT tomato plants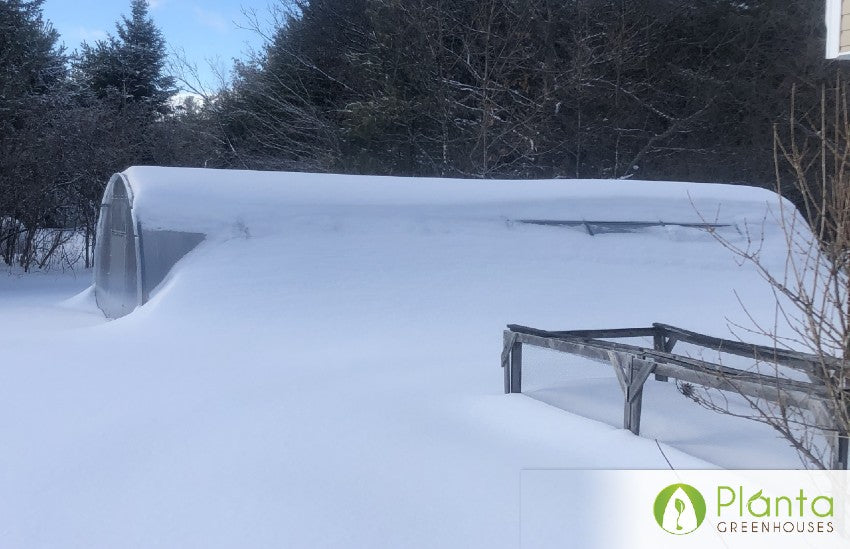 What do you grow in your greenhouse?
Tomatoes, peppers, beans, basil, and luffas.
How did this greenhouse change your growing
season?
I put the tomatoes and peppers out on May 23 instead of mid-June. We also started some yellow beans at the same time, so we ate beans about three weeks earlier than the outside garden. I'm waiting to see if I will get luffas as they have a really long growing time, and this is planting zone 4/5.
How was your experience buying from Planta Greenhouses?
Very good, both the service and product.
What's your favourite thing about your Planta Greenhouse?
It extends my growing season by almost 3 months (1 month at the beginning and tomatoes into October instead of early September).
What do you want to say to a person considering buying a Planta Greenhouse?
Do it. If you aren't construction-inclined you may want to have help putting it together. It's much easier to have at least 2 people for assembly.
What year did you install this greenhouse?
2020
Any other comments?
I am thoroughly enjoying being able to grow beautiful, GIANT tomato plants and lots of peppers. :)