It will stand up to the Newfoundland winters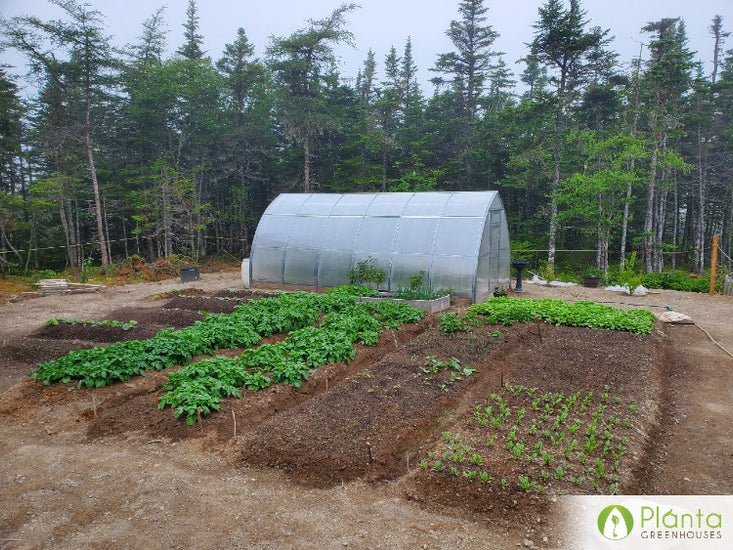 What do you grow in your greenhouse?
We grow tomatoes, peppers, broccoli, chives, and asparagus.
How did this greenhouse change your growing season?
It extends our growing season in the spring and fall. It's used during three seasons.
How was your experience buying from Planta Greenhouses?
Everything was very easy regarding the purchase and delivery to Newfoundland. The instructions were very easy to follow.
What's your favourite thing about your Planta Greenhouse?
Very strong frame and panels. It will stand up to the Newfoundland winters.
What do you want to say to a person considering buying a Planta Greenhouse?
Definitely consider this Planta Greenhouse. The price is reasonable and we have no issues.
What year did you install this greenhouse?
2020
Any other comments?
It's a wonderful greenhouse and will only get better once we finish it inside. We plan to install grow lights to extend our growing season.