This greenhouse is a very ruggedly built and well designed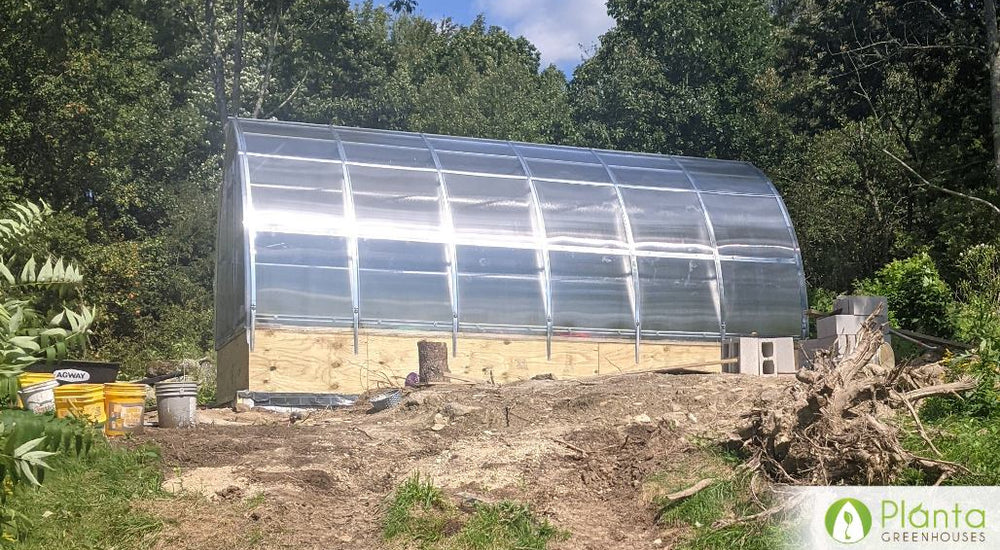 What do you grow in your greenhouse?
Not much yet, finished putting it up late last year. I'm getting ready to start seedlings for this year
How did this greenhouse change your growing season?
I kept a few plants late, after the first freeze.
How was your experience buying from Planta Greenhouses?
The buying experience was great, easy from start to finish. The build was a blast, but I would do a couple things different after seeing the end result.
What's your favourite thing about your Planta Greenhouse?
Having a tropical place to go when the winter is being especially nasty. Even on the coldest sunny days, I'm seeing 80+ degrees F in the greenhouse.
What do you want to say to a person considering buying a Planta Greenhouse?
Consider your build orientation and think about a heat source.
What year did you install this greenhouse?
2021

Any other comments?
This greenhouse is a great value, very ruggedly built and well designed.