Seedlings in Spring, Tender Plants All Summer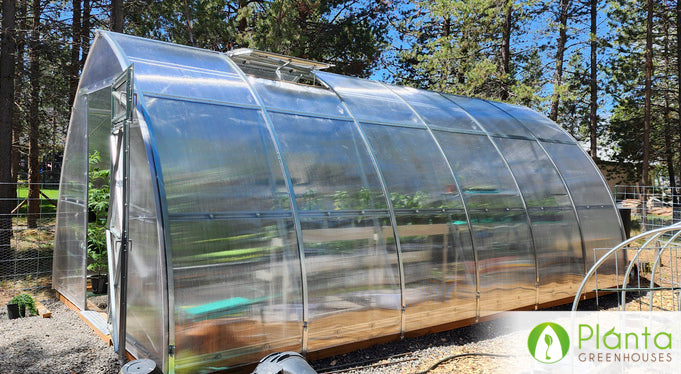 What made you get a Planta Greenhouse?
I was looking for a larger, aesthetically pleasing greenhouse that could withstand snow and high desert weather.

What competitors did you consider before purchasing from Planta Greenhouses?
Palram, Harbor Freight, and others I can't remember.

Why did you choose to buy from Planta Greenhouses?
Aesthetics, price point, and durability.

What do you grow inside your greenhouse?
Vegetables and flowers. It is a season extender, for seedings in the spring and tender plants all summer. My area can have freezing temperatures year-round, so having a protected, heated space to pull things into is a lifesaver.

How did your Planta Greenhouse improve your gardening experience?
We went from a 6x8' greenhouse to a 10x20, so the much larger capacity allowed us to start more plants early and grow peppers and tomatoes in a controlled climate.

What was your experience like buying from Planta Greenhouses?
Very smooth. One call to ask about current discounts then ordered online. We didn't need to reach out for any support during or since we built it.

What's your favourite thing about the Planta Greenhouse?
The functionality and toughness, and the ability to control the climate.

What would you say to a person considering purchasing a Planta Greenhouse?
It's worth it!