Beautiful and functional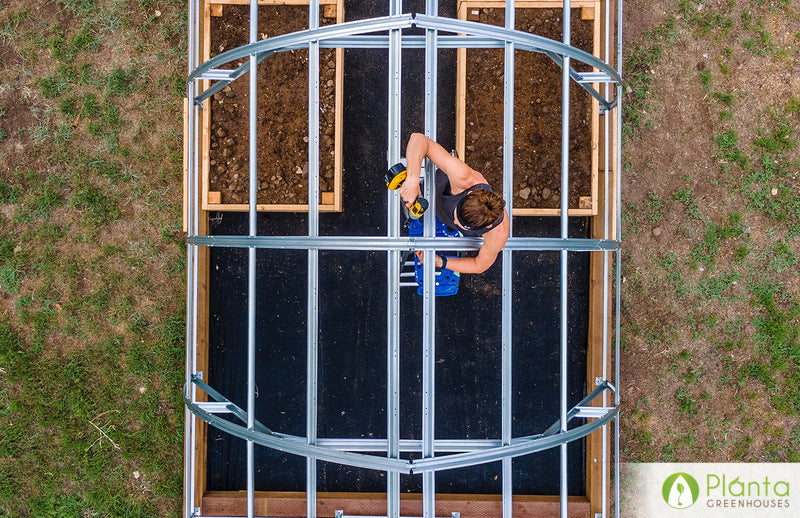 What made you get a Planta Greenhouse?
I've always wanted a greenhouse! The vibe of a greenhouse makes my heart happy. I've been able to extend my growing season and grow some of the same things I've always grown but...better! I'm amazed at how well things do in the greenhouse! I have been thrilled with my choice of the Planta greenhouse- there are many options out there and it was important to me to have something that would endure the elements of Nebraska weather. So far I have not been disappointed!

What competitors did you consider before purchasing from Planta Greenhouses?
Greenhouse megastore BC greenhouse OutSunny Palram

Why did you choose to buy from Planta Greenhouses?
Reviews, look, location, and installation videos. The ads convinced me they'd be able to withstand Nebraska prairie winters.

What do you grow inside your greenhouse?
Strawberries, onions, carrots, swiss chard, lettuce, spinach, dill, parsley, basil, tomatoes, peppers, zinnias, cilantro, hanging flower baskets, radishes, kohl rabi.

How did your Planta Greenhouse improve your gardening experience?
Life changing! I could start my seeds earlier and transition them to the outdoor with more vigor. My garden is ahead of its usual production schedule!

What was your experience like buying from Planta Greenhouses?
Easy to buy, good delivery, and installation videos are so valuable. It was easy to purchase online and delivery was good. All the parts and pieces were present and well organized and labeled.

What's your favourite thing about the Planta Greenhouse?
She's so beautiful! Beautiful and functional. My greenhouse has done everything I could expect! With the wild high winds, hail, and snow of the Nebraska prairie, my Planta has stood up to the promises made by the company.

What would you say to a person considering purchasing a Planta Greenhouse?
You won't regret it! My Planta is everything I've ever hoped for and more!